Mess and stress: how to get more done by being organised
Natalie Manoushian is the founder of Little Label Co, whose instagram is followed by more than a quarter of a million home organisation enthusiasts. Here, she shares her top tips for getting organised, less stressed and happier!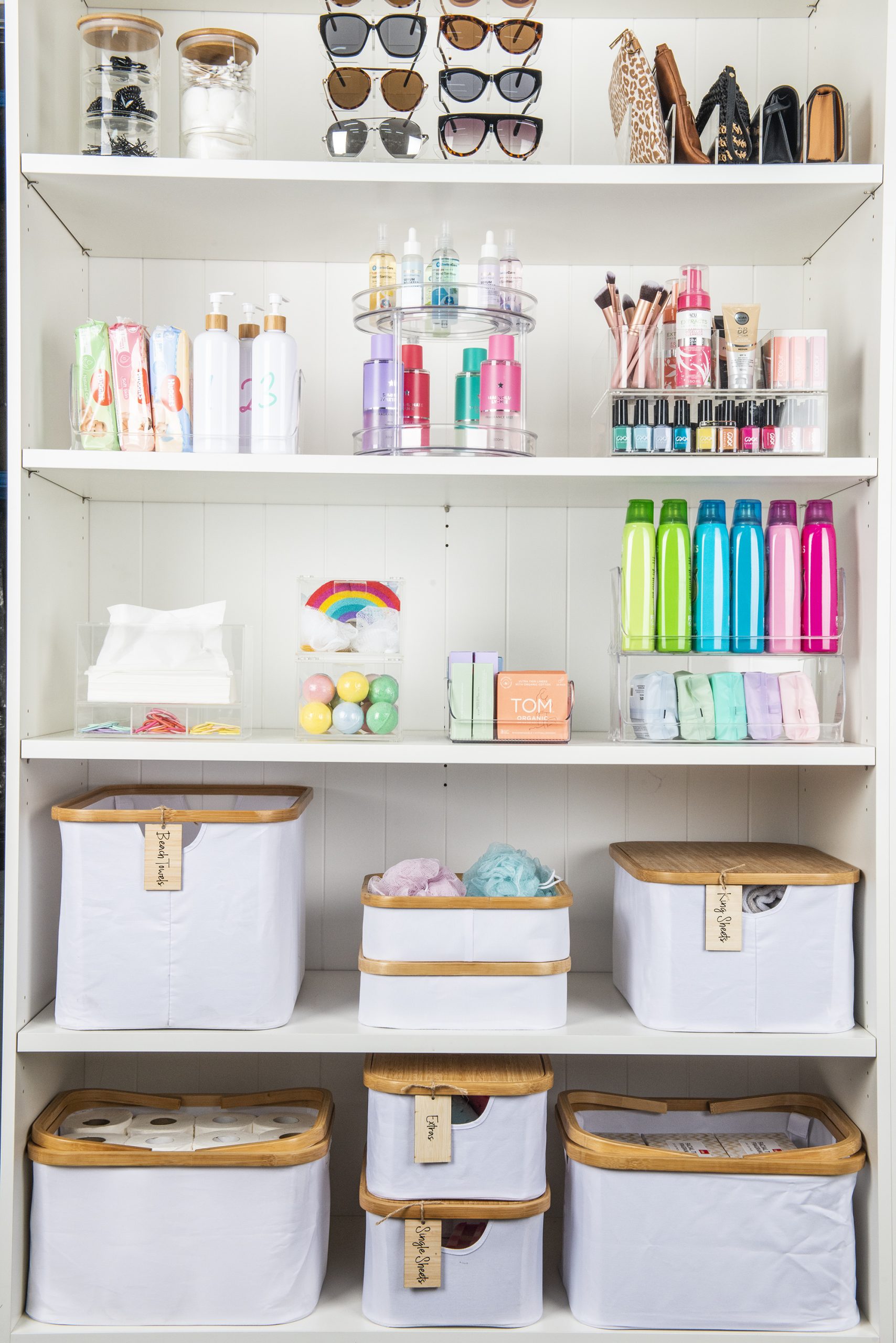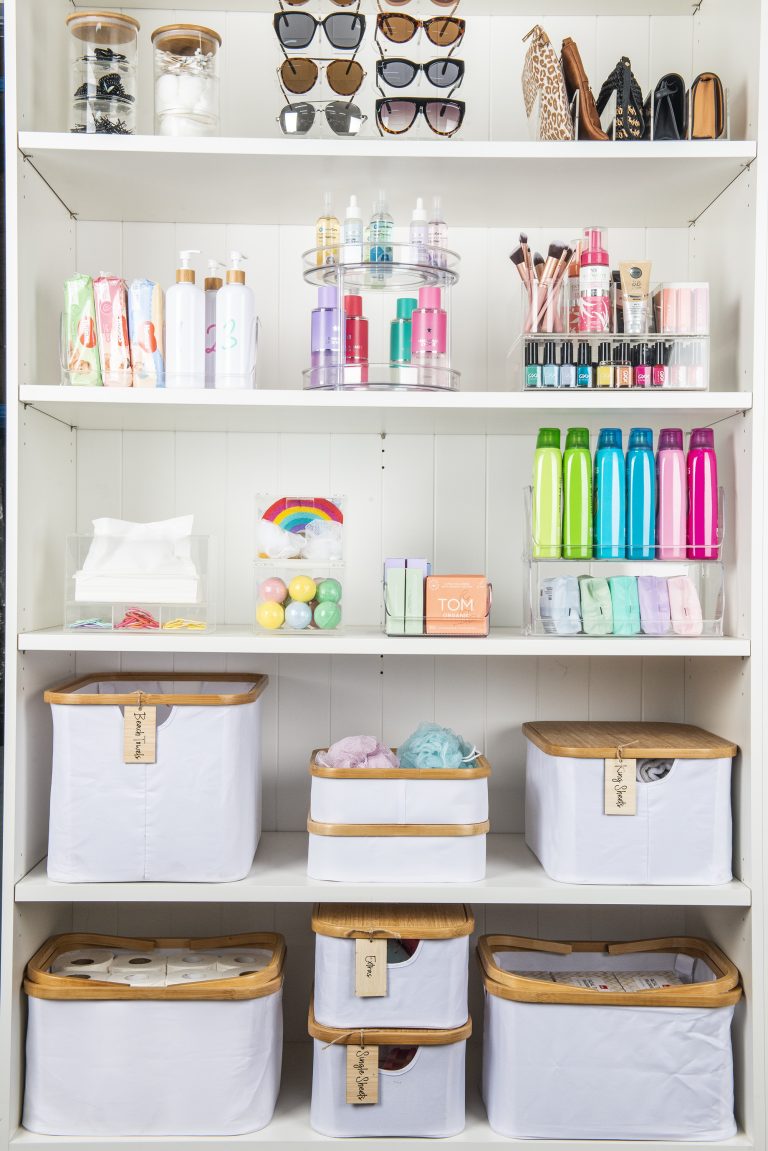 Stress is inevitable and a normal part of life. While stress is an unavoidable reality of life, what is certain is that one of the best ways to reduce stress and be more productive is to get organised. You won't realise it, but mess and visual clutter can create a stressful and overwhelming environment that can have negative effects on our mental health and wellbeing. 
Disorganisation puts barriers in the way. Imagine how much quicker you would get things done if your home or work space ran smoothly. Researchers have found that clutter can actually make it more difficult to focus on a particular task. From the frustration of not being able to find what we need, to the feeling of being constantly surrounded by chaos, a disorganised environment creates brain fog and can lead to procrastination and reduces productivity. It can also trigger feelings of stress and anxiety, making it difficult to switch off, relax and sleep well.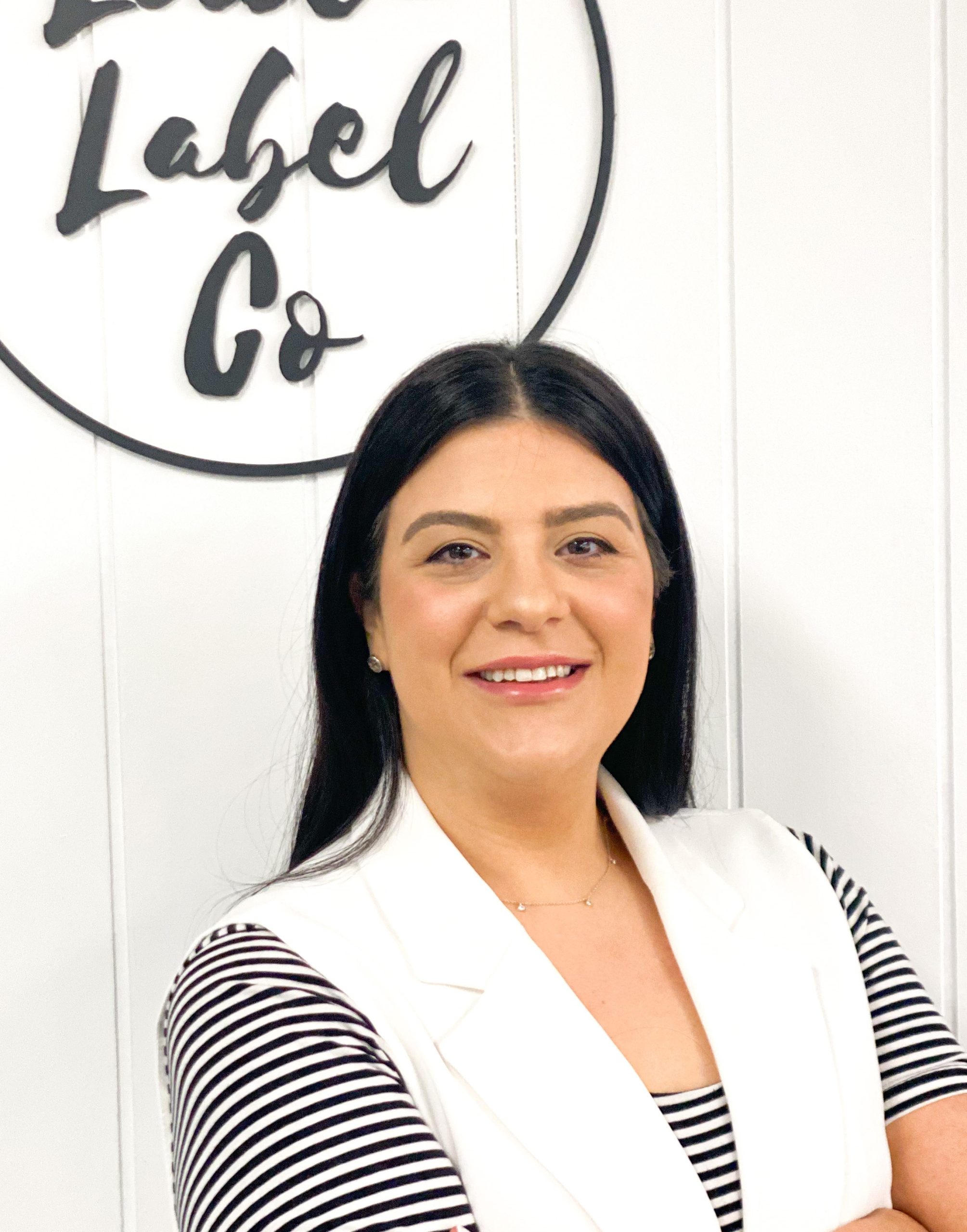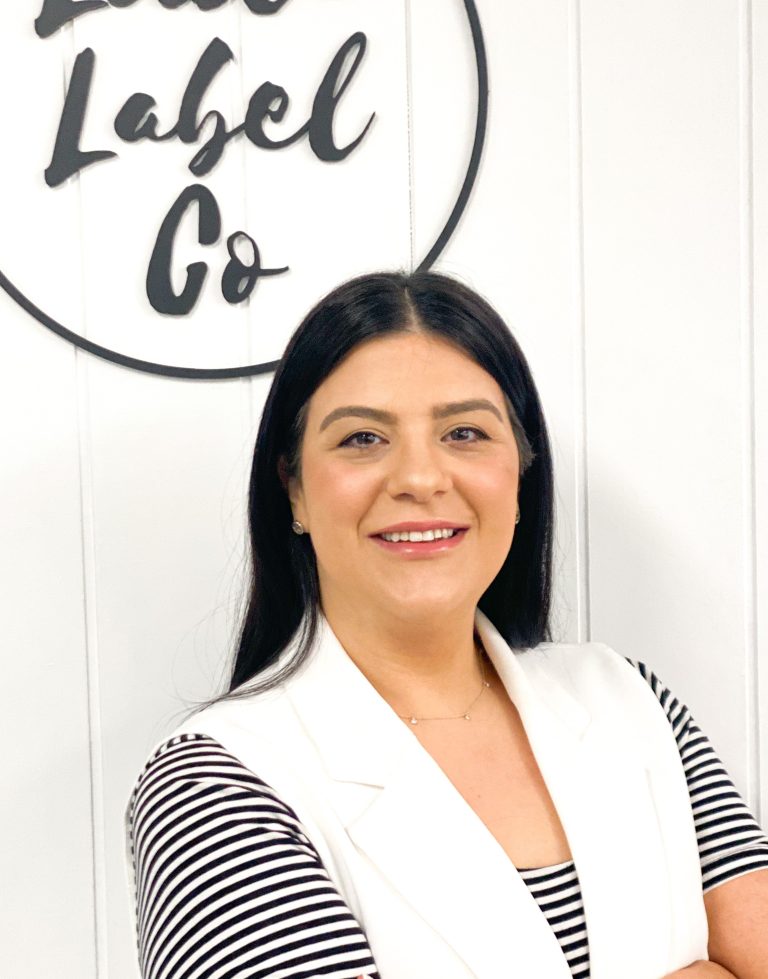 Decluttering and organising your space reduces general work around the house, lowering your cortisol level, the body's stress hormone, which then makes us feel better about ourselves. It feels empowering and liberating. Setting up healthy habits and systems in the home prevents you from falling back into old habits and the pattern where you began. By having everything neatly organised and categorised in its own space, it is quicker to locate and a breeze to return where it belongs. And this is not just for you but for everyone living and sharing the same space. 
Here are some simple organisation strategies you can implement to live your best stress-free life.
Start small
When faced with a messy and cluttered home, it can be overwhelming to think about tackling everything at once. Instead, start small and focus on one area at a time. This could mean tackling a single drawer or shelf. Breaking the task down into smaller, more manageable pieces can make it feel less daunting and more achievable.
Set zones and create a home for everything
Establish 'zones.' This is so important for growing families. An area for work and homework, a drop off zone for shoes, an area for stationery/craft, an area for toys. When you have stations or zones dedicated to specific tasks, you will be able to locate what you need quickly without wasting time.  
Label, label, label
Labels will change how you organise your home. They create a permanent home for your items. Label every single zone and storage solution in sight to ensure that the system you put into place is worthwhile. There is nothing worse than having an unlabelled organised space where everything is neatly packed away, yet nothing is easily identifiable. That familiar guessing game of 'where is it' from family members will be thing of the past once something is labelled.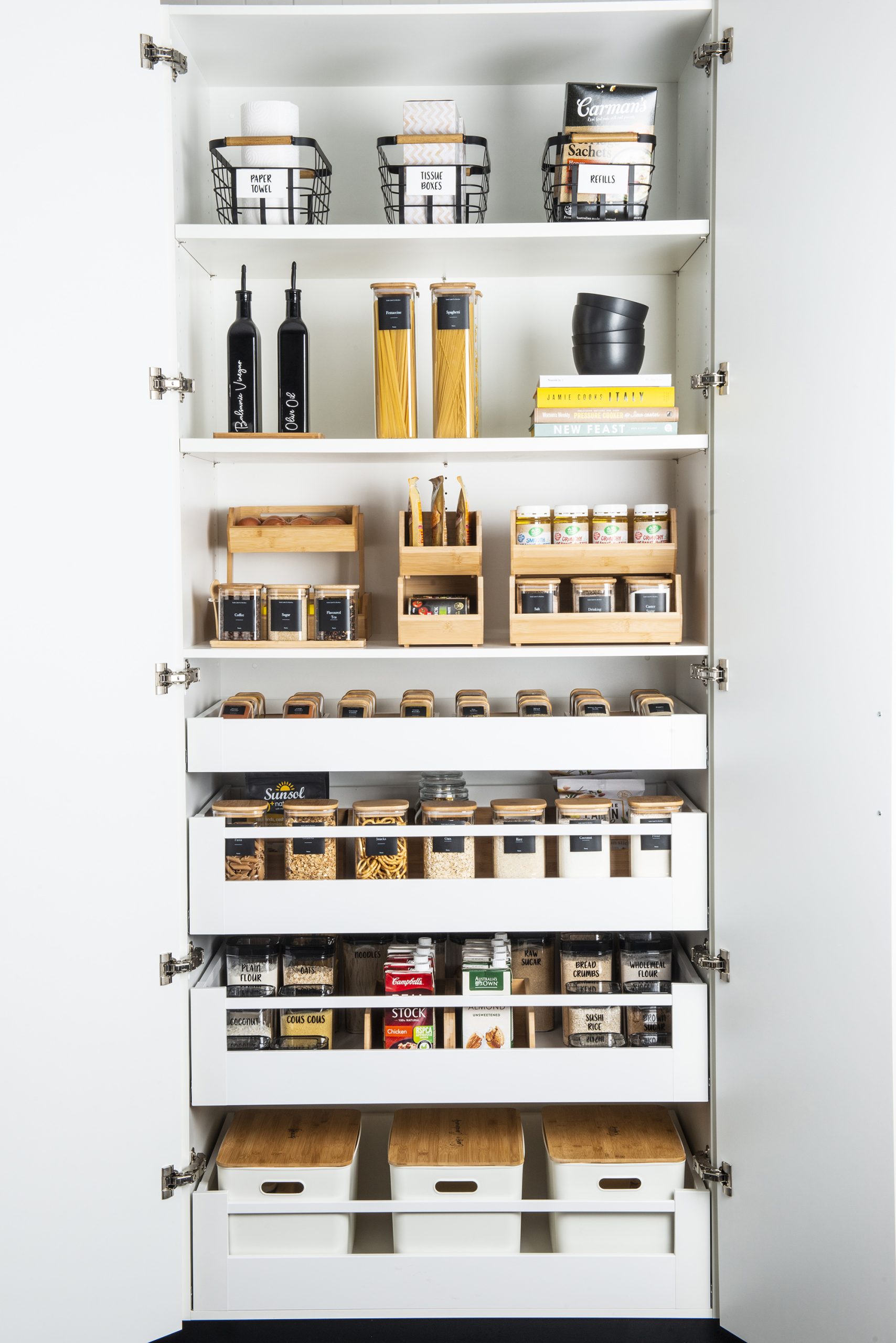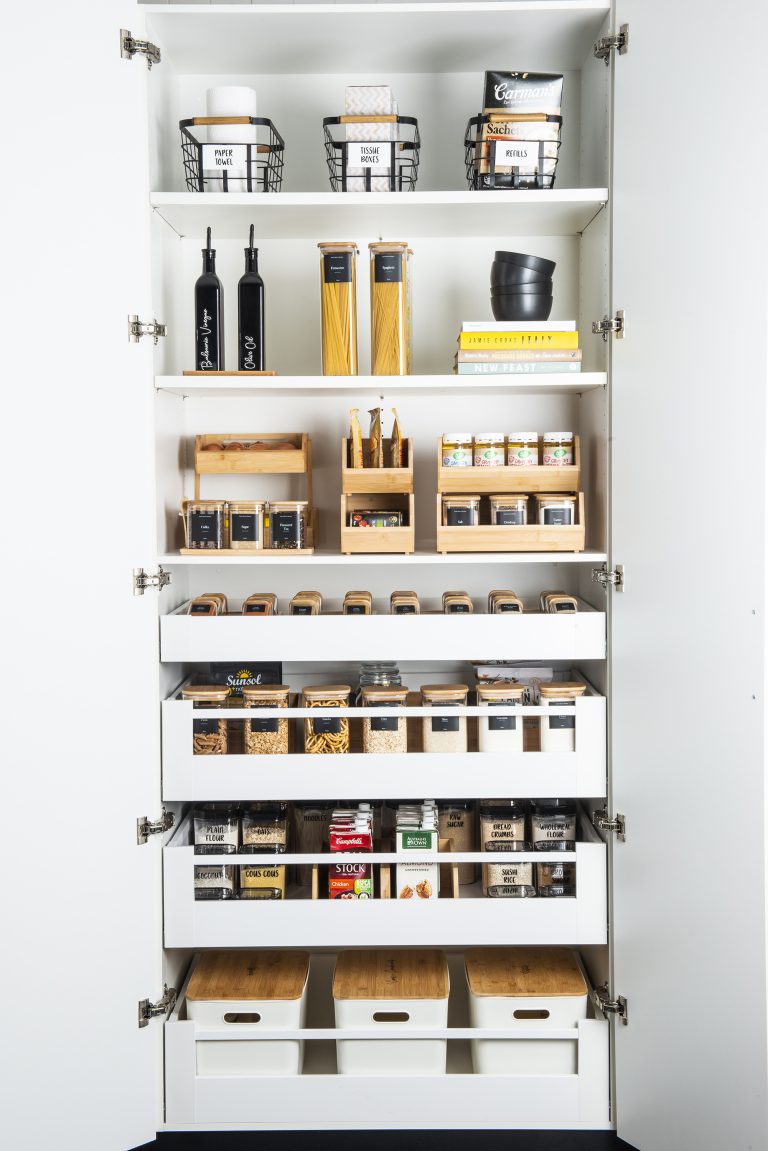 Invest in quality storage solutions
Having efficient storage solutions in your home can make a world of difference when it comes to living a clutter-free life. Large containers, tubs and caddies are great solutions to keep everything organised and contained around the home. A huge part of the organisation journey is decanting your ingredients and fresh produce in clear airtight containers/jars. Doing this promotes healthier eating habits and allows you to plan healthier meals and snacks ahead of time as the ingredients and produce are readily available and easily accessible. Following healthy eating patterns is linked with stress management, better sleep quality, increased productivity and in general a better mental wellbeing.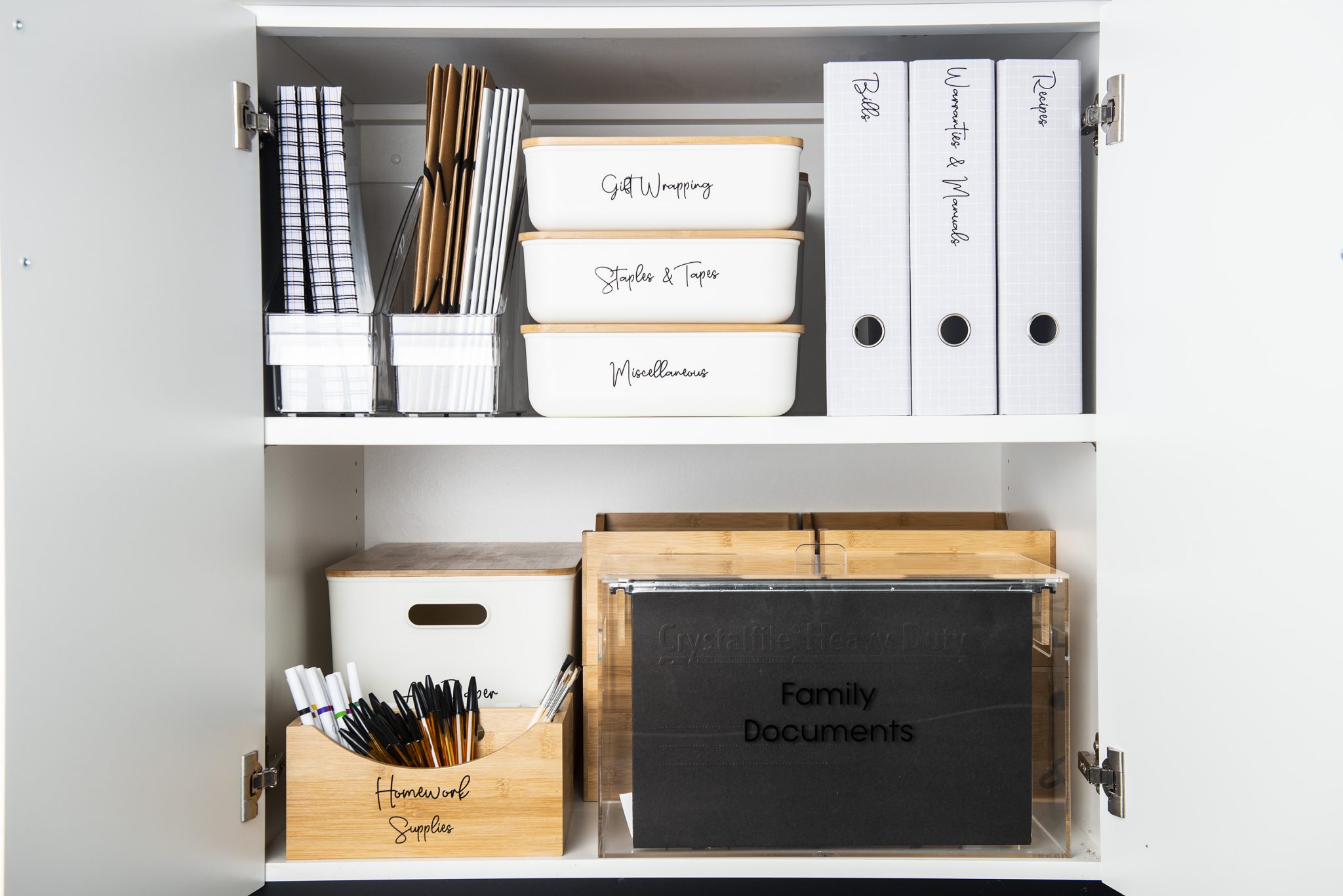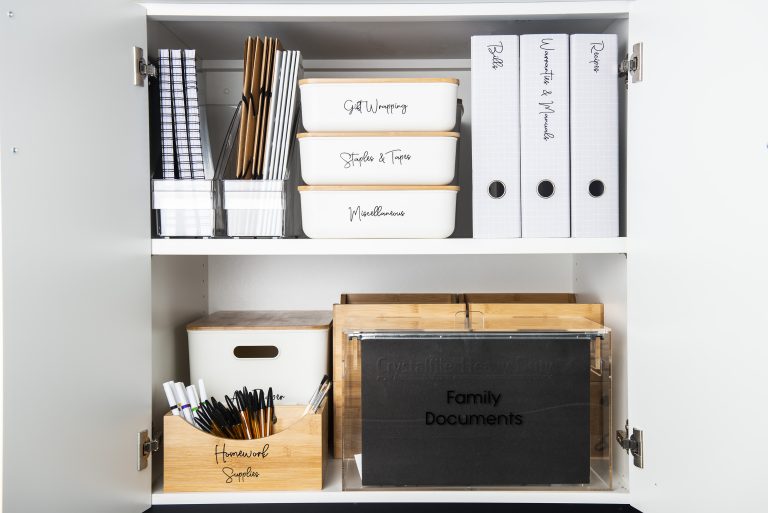 To-do lists and planners
For busy people effective scheduling is crucial for running a stress-free happy household. When all else seems out of control using a planner to prioritise and plan tasks, errands, appointments and meal plans will keep you feeling organised and in control of your daily life decreasing your overall stress and giving you more time to do other important things.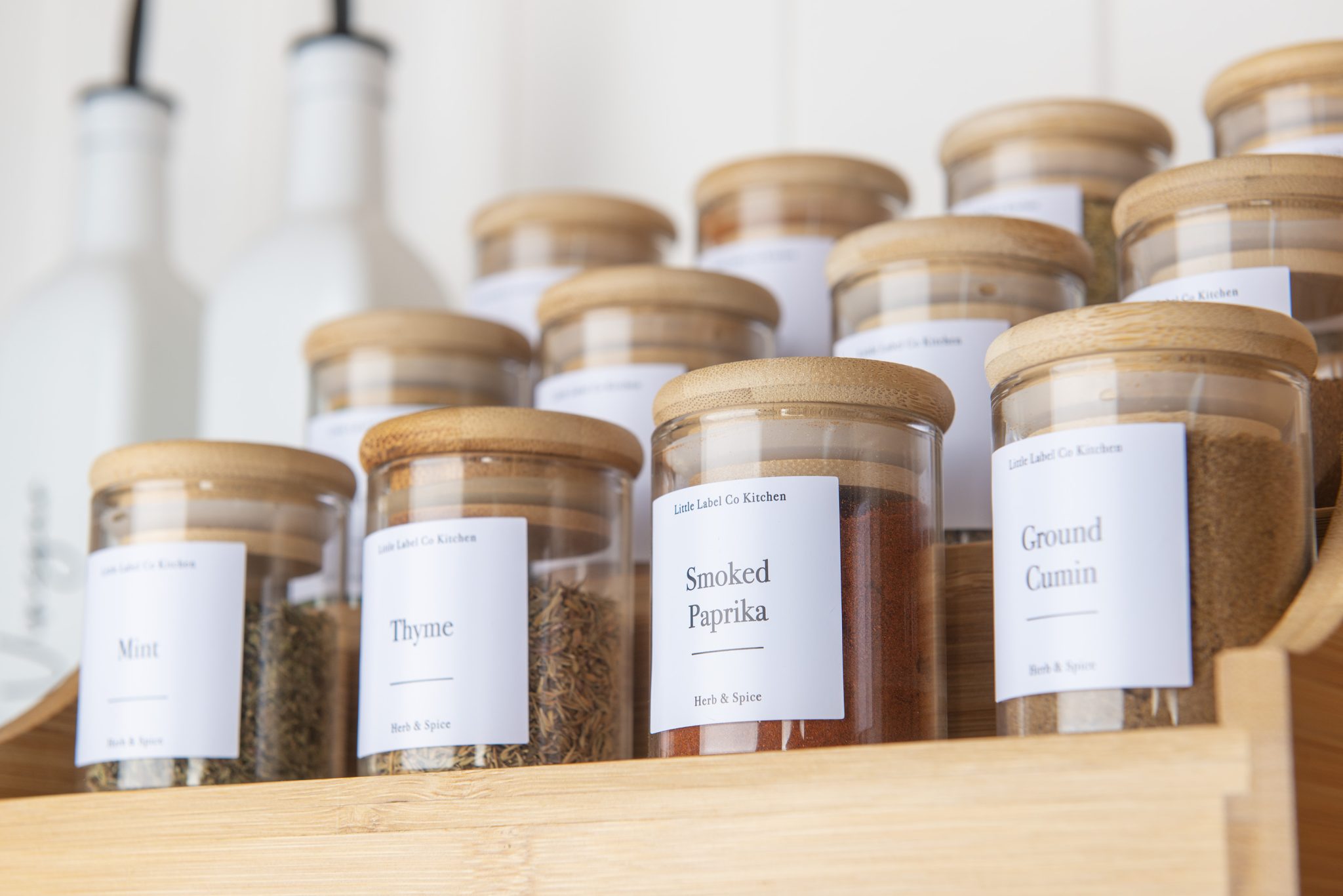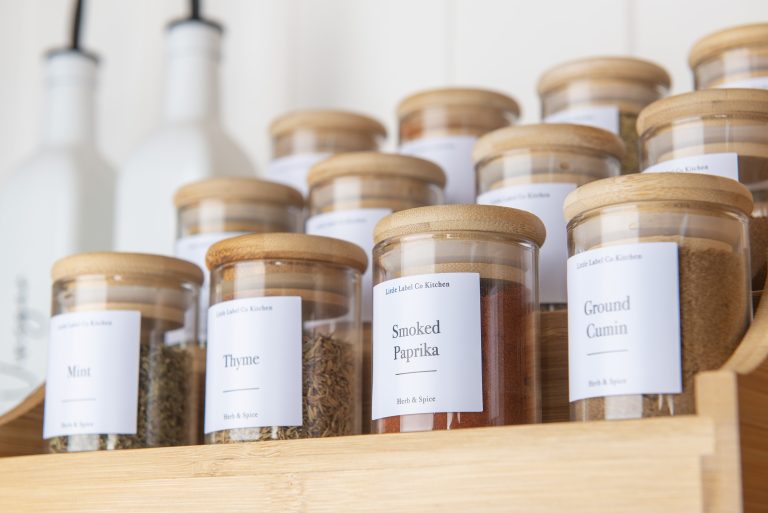 Declutter regularly
Organisation requires constant maintenance and regular de-cluttering to ensure you are on top of it. Cull regularly and make de-cluttering a regular part of your routine. This will help prevent your items piling up and going back to how it was. The rule is if you haven't used it for 6 months, get rid of it or donate it. If you are spending 3-5 minutes a day rummaging and looking for something imagine how many hours you are wasting in a year doing this. 
Shop Little Label Co | Follow them on Instagram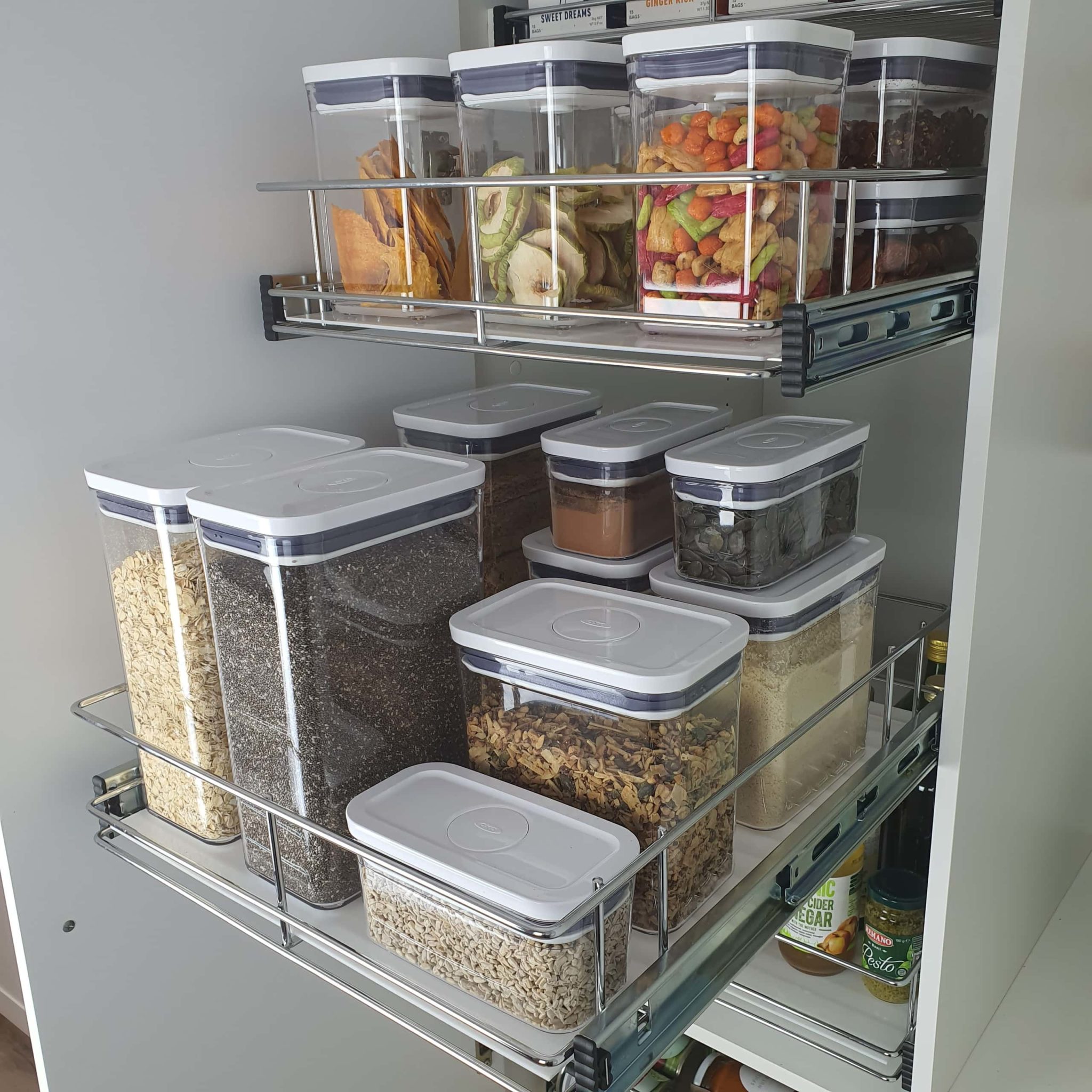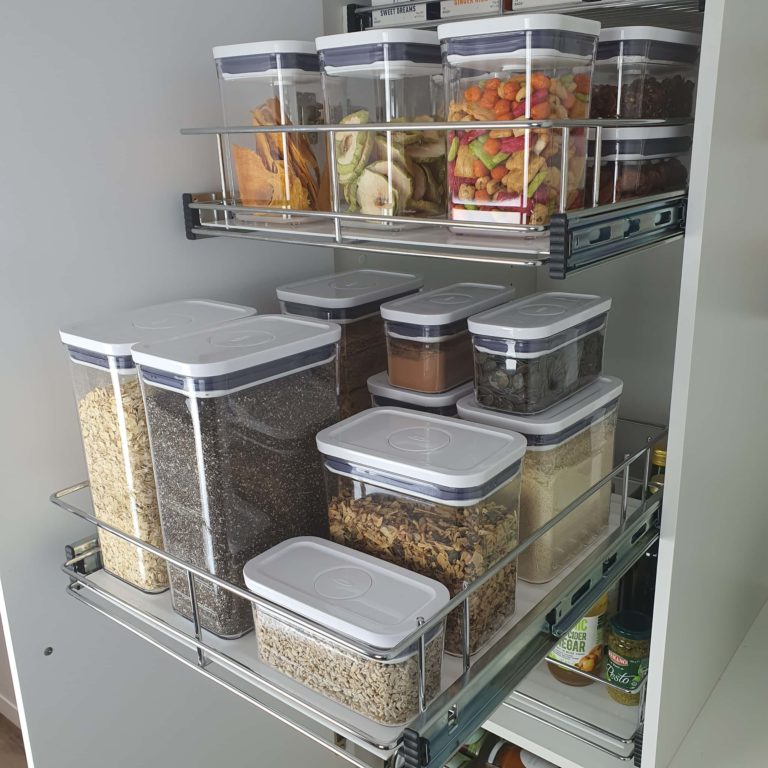 My amazing pantry makeover with pullout storage drawers
Today, I'm excited to bring you the long overdue rundown of exactly what we did in my recent pantry makeover…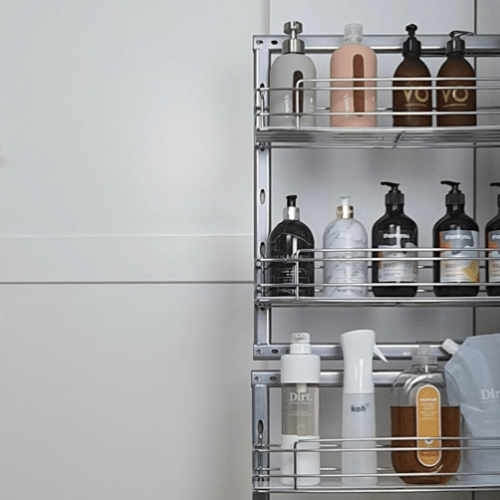 My broom cupboard makeover: you may be surprised how exciting this is!
I know it doesn't sound it, but in contrast to my recent pantry makeover (goals!) the broom cupboard transformation I…
The post Mess and stress: how to get more done by being organised appeared first on The Interiors Addict.