Kitchen Update: What We Love, What Needs to be Done, and What's Next
Guys, we've been back in our house for a month now! If you remember we remodeled our kitchen with Lifestyle Kitchen Studio starting back in December of last year. We moved back in our home in March, and were so excited to be HOME. Thankfully we were able to move in before the quarantine started, and had the help of family with the move-in. This project has been a labor of love from all the vendors we partnered with, working with Lifestyle Kitchen Studio, and help from family & friends. Here's a little update on what we've loved about the kitchen so far, what still needs to be done, and what's next.
What We Love About The Kitchen
If you recall our former kitchen was a cramped box that didn't have a dishwasher or ample counter space. Knocking out the wall between the dining room and kitchen was the best solution for giving us more space. Everything feels so much more open in the house from the living room to the dining room and the kitchen. It's been so lovely having this open concept home to interact in (and someday entertain).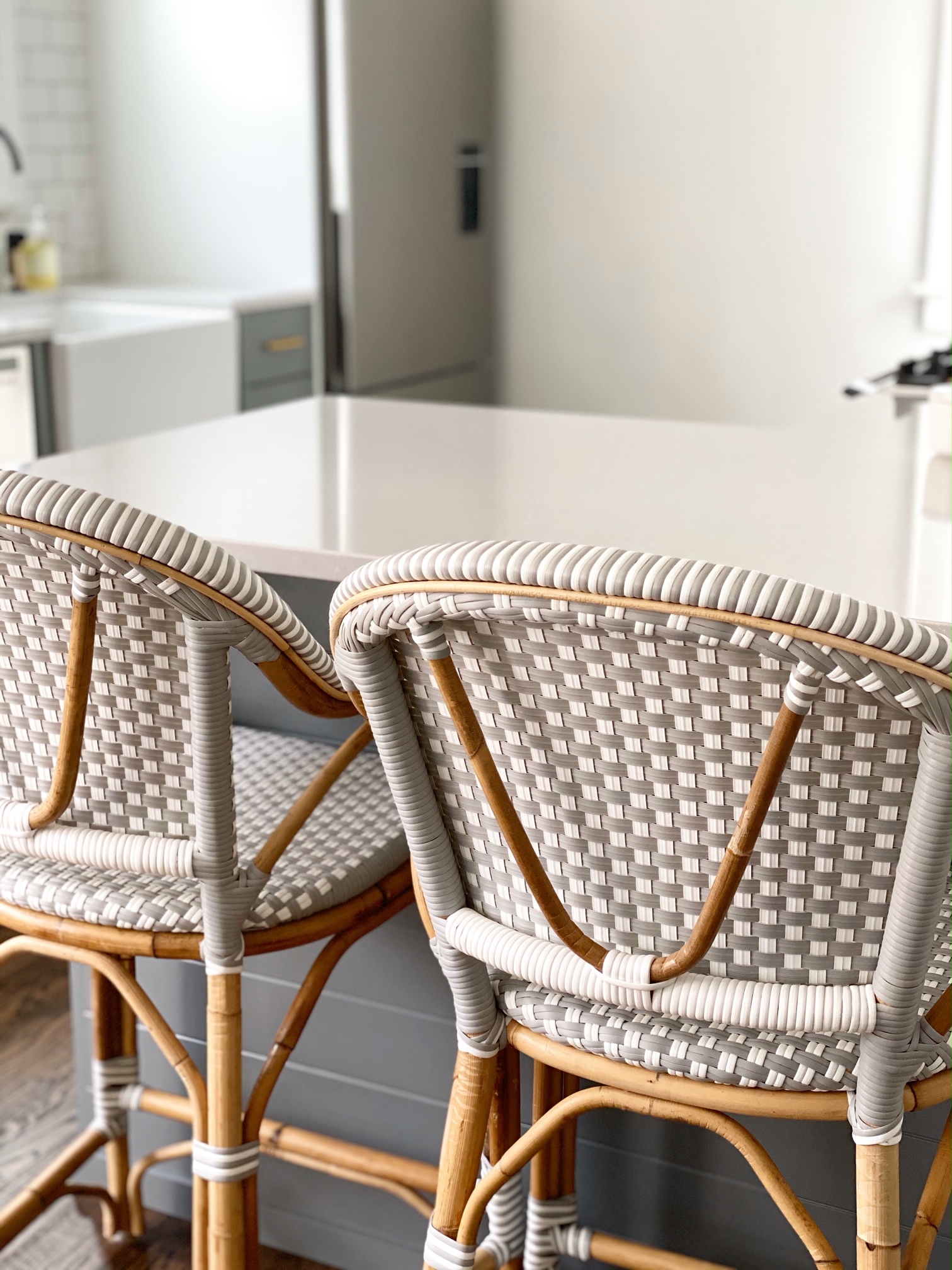 Cory and I still comment daily about how amazing it is to have a dishwasher. It's been such a blessing to use a dishwasher, especially right now with all the cooking we've been doing at home in quarantine. I'm working on a blog post that details all the vendors involved so you can learn more about the dishwasher and all the appliances. But, we've honestly been SO HAPPY with how well the appliances have worked for us.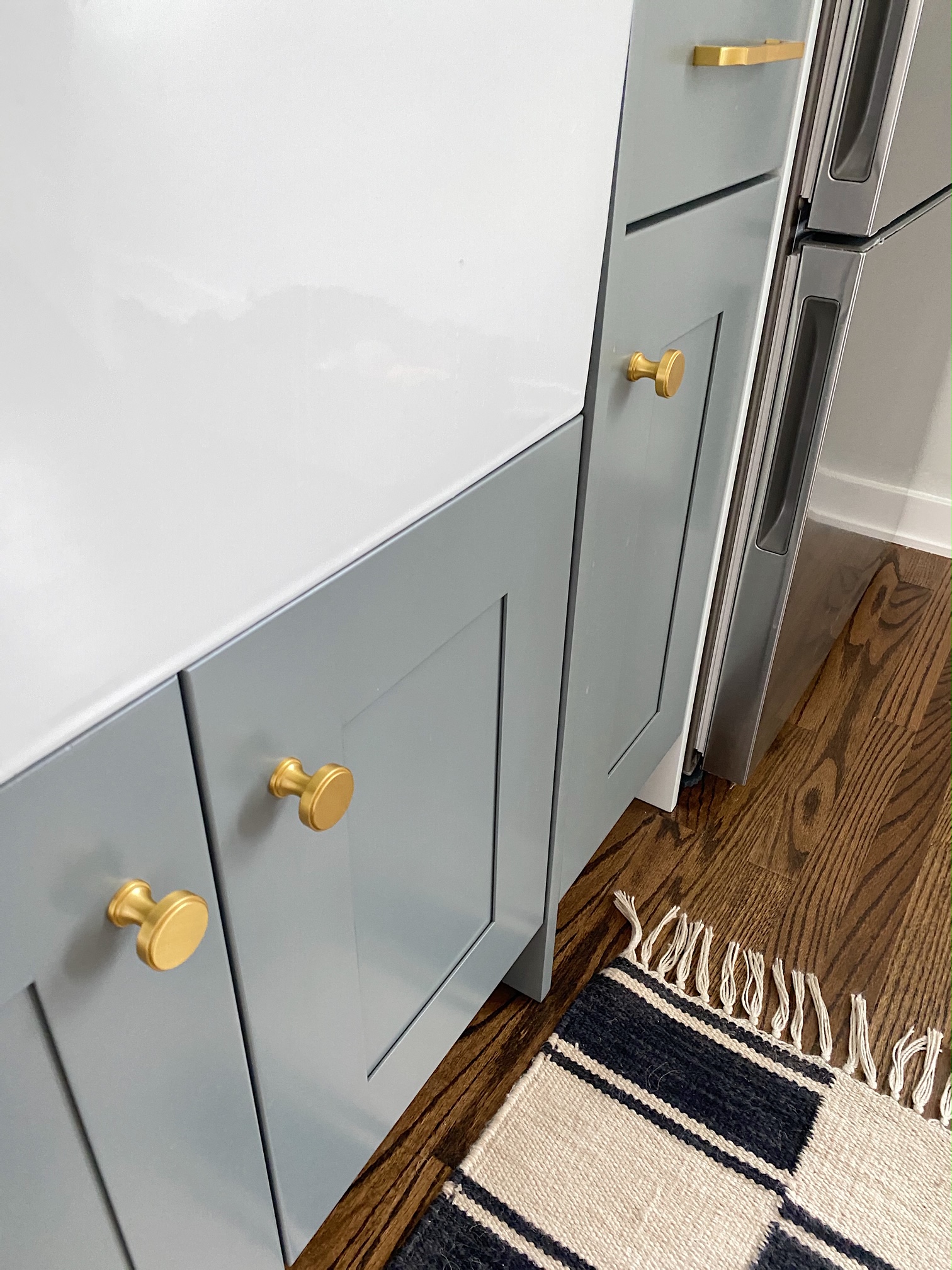 If you remember from our old kitchen we had zero storage space with cabinets that barely opened. These cabinets have so much depth and height to store everything we use daily in the kitchen. I couldn't be happier with these cabinets and how much we've been able to store in them. And can we talk about this gold hardware…it's my favorite.
The lighting in the kitchen has been a game changer for us. We had a very dark kitchen before and the natural lighting from the dining room windows, and the light above the sink and peninsula have worked so well. We installed smart outlets that allow us to tell Alexa to turn on the lights or dim the kitchen lights. It's been really fun and the lights function perfectly.
I could honestly mention everything in this kitchen that we've really loved. Honestly, this kitchen update is a dream and sometimes I have to pinch myself that this is really our house.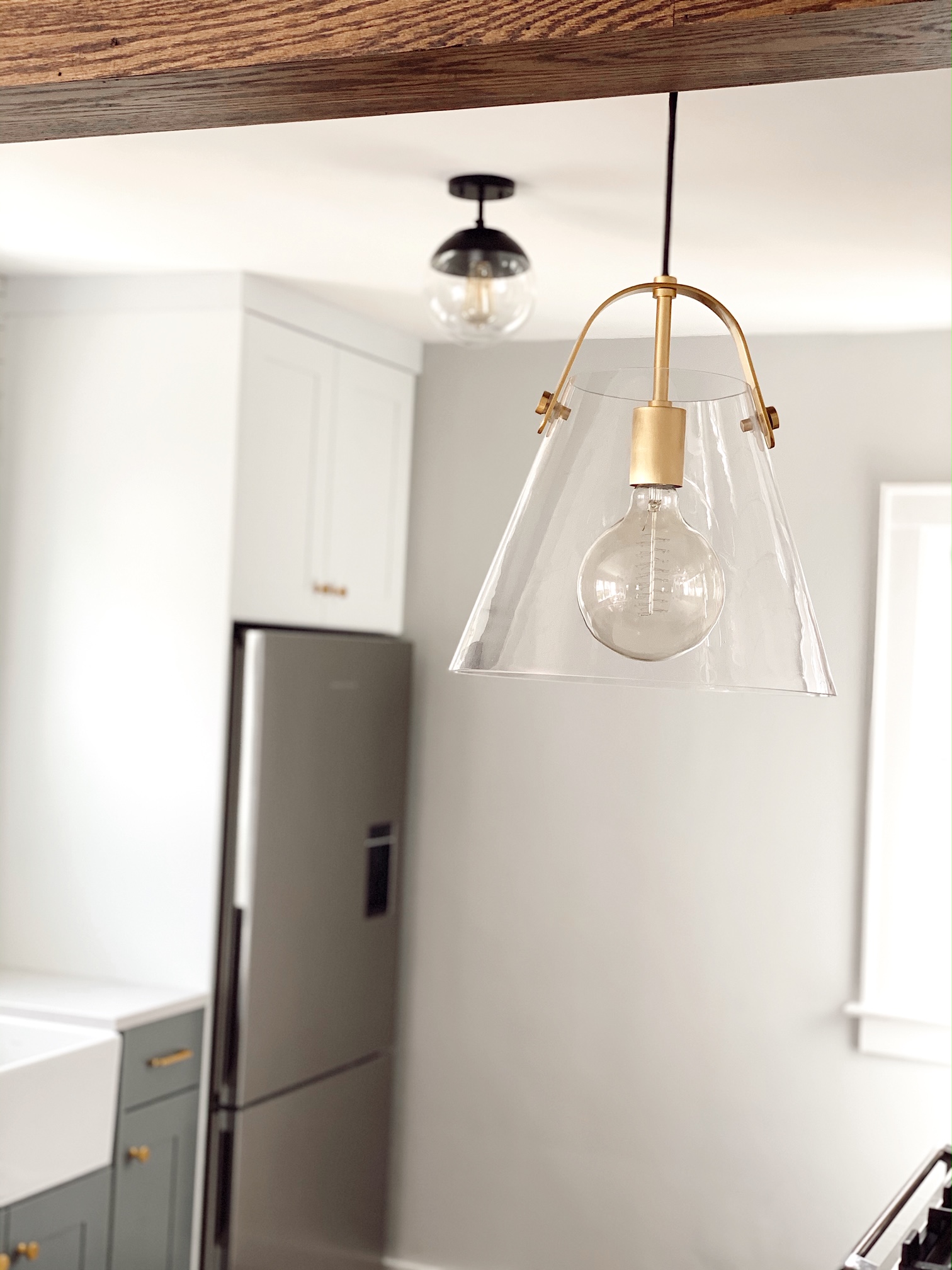 What Still Needs To Be Completed
Our kitchen is totally functional right now, but there are many items that still need to be completed. The drawers at the end of the banquette need to be finished and functional so we can store items inside. We're planning to store a lot of Wrigley's items in one side of this drawer which will be really helpful. We also need a drawer front installed on one cabinet, and the open shelving installed by the sink and by the peninsula. I'm really excited to start styling the open shelves to add some character, and store some items in the kitchen. There's also a long punch list of items including paint touch ups etc.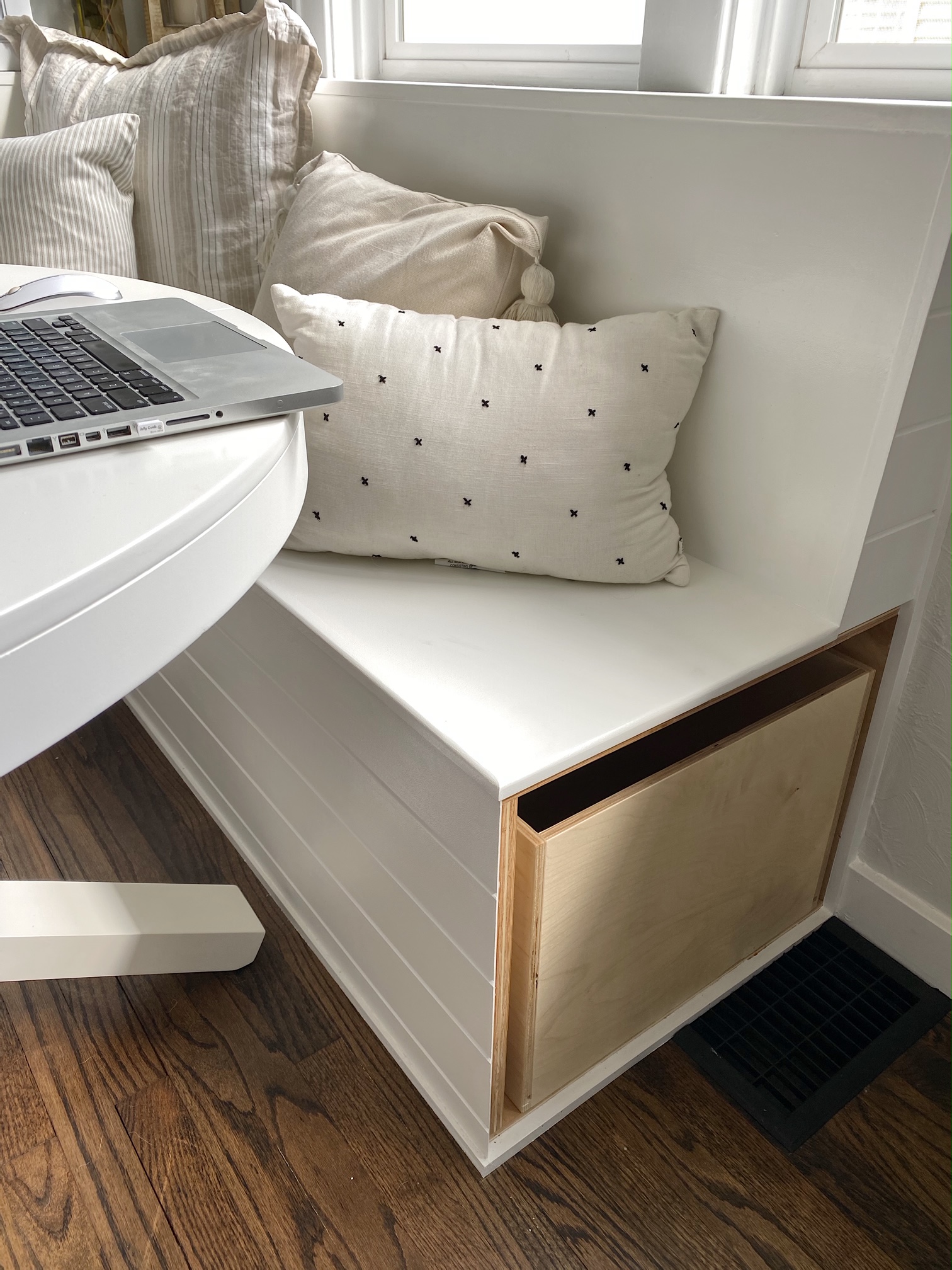 What's Next
I'm currently working on styling each section of the kitchen like the drawers, bar area and banquette space. I thought it would be fun to take you along for the journey in styling some of these spaces on Instagram. So, follow along @thegrguide and I'll post some video and photo updates on what we're styling. I'm also working on a blog post about all the vendors involved in this project so stay tuned for that.
Once the quarantine has ended we'll have the remaining items completed, a full video tour, completed photos and a fun before & after blog post.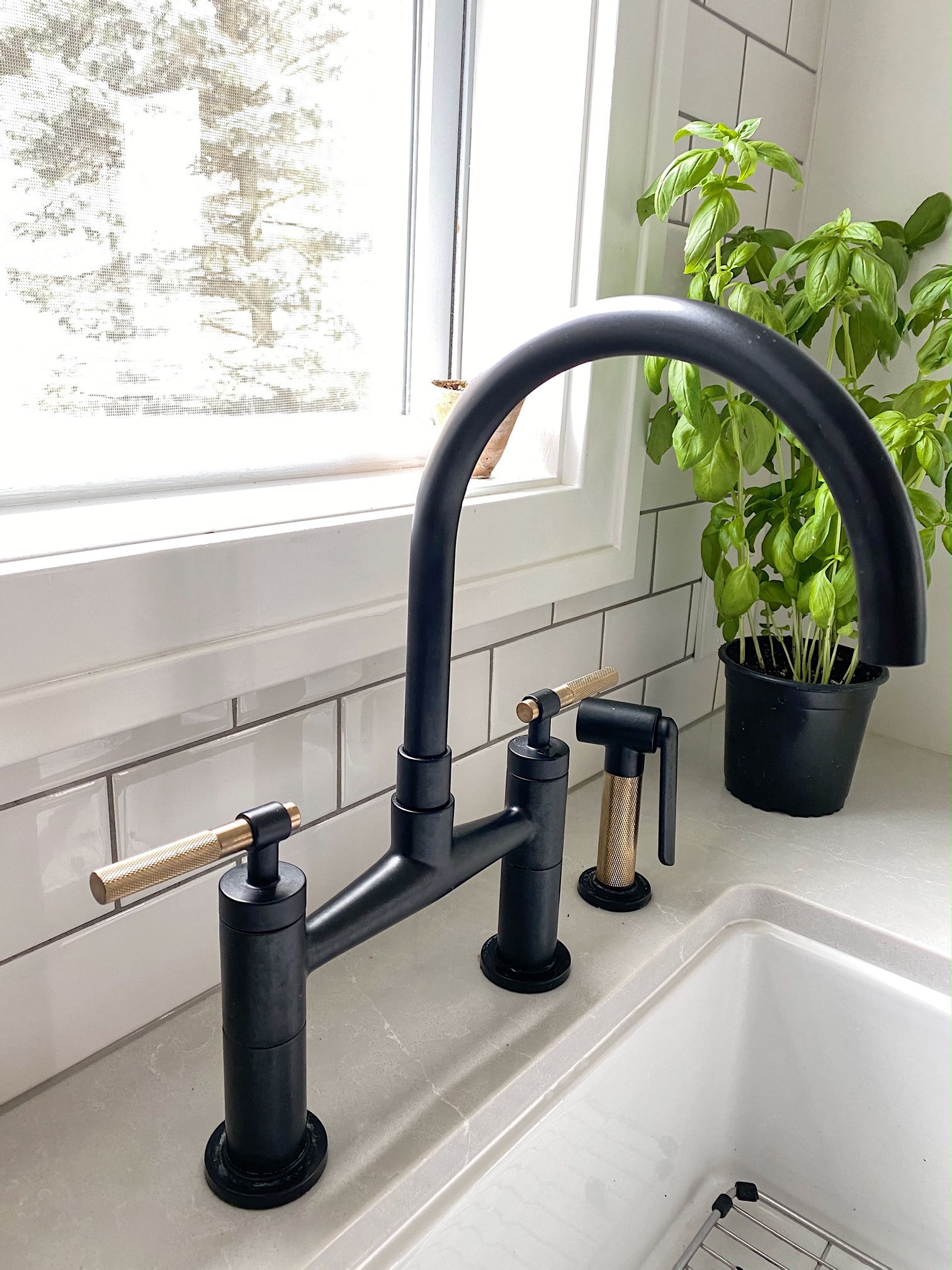 If you enjoyed this kitchen update, check out my Q&A with Holly from Lifestyle Kitchen Studio!
The post Kitchen Update: What We Love, What Needs to be Done, and What's Next appeared first on The GR Guide.