kitchen cabinet hazards and threats to watch out for in your home
Kitchen cabinets are designed to last, but there are kitchen cabinet hazards. There is no perfect way to future-proof your kitchen cabinets, but one can try preventing harm. Knowing where one lives and the uncontrollable forces around you that can damage your property is the first step.
Termites are living kitchen cabinet hazards
Nothing is more of a pain than knowing that termites have eaten through your wooden cabinets. These pesky insects can do so much damage to your kitchen and precious belongings inside. From weakening the structural integrity of the panels to eating a hole right through the cabinet itself. Termites invade slowly as a colony, settle in, and over time will completely remove the strength of wood. They will make the wood so brittle that it snaps easily in half. 
Can one simply purchase insecticide to kill them off? It can be a temporary band-aid situation, but not in the long term. A professional exterminator should be called in to remove the colony. One can also apply foam and dust agents as well as termite-preventing chemicals. These measures can prevent termites from returning back to do further damage. Earlier signs of termites can mean stopping them earlier before a colony forms. 
Flooding/water damage

Water damage is the most common damage that results in the need to change your cabinets.Water that floods the cabinets can rot, weaken, and deteriorate the strength of the wood. Not only will the mold be visible, but will leave an unpleasant odor. Some cabinets may have mdf for the door fronts or water resistant paint to prevent minor water damage. However, the insides of cabinets are typically MDF (medium-density fibreboard). This material is built to be sturdy, but not resistant to damage. 
Water damage is typically caused by either leaking pipes or natural flooding. Checking frequently for leaking pipes and making sure no water damages your cabinets is advised. Flooding from excess rainfall or rising water levels is difficult to avoid and prevent. Certain companies may adopt new technology to prevent water damage. If one lives in an area where flooding occurs often, checking for this option is highly recommended.
Fires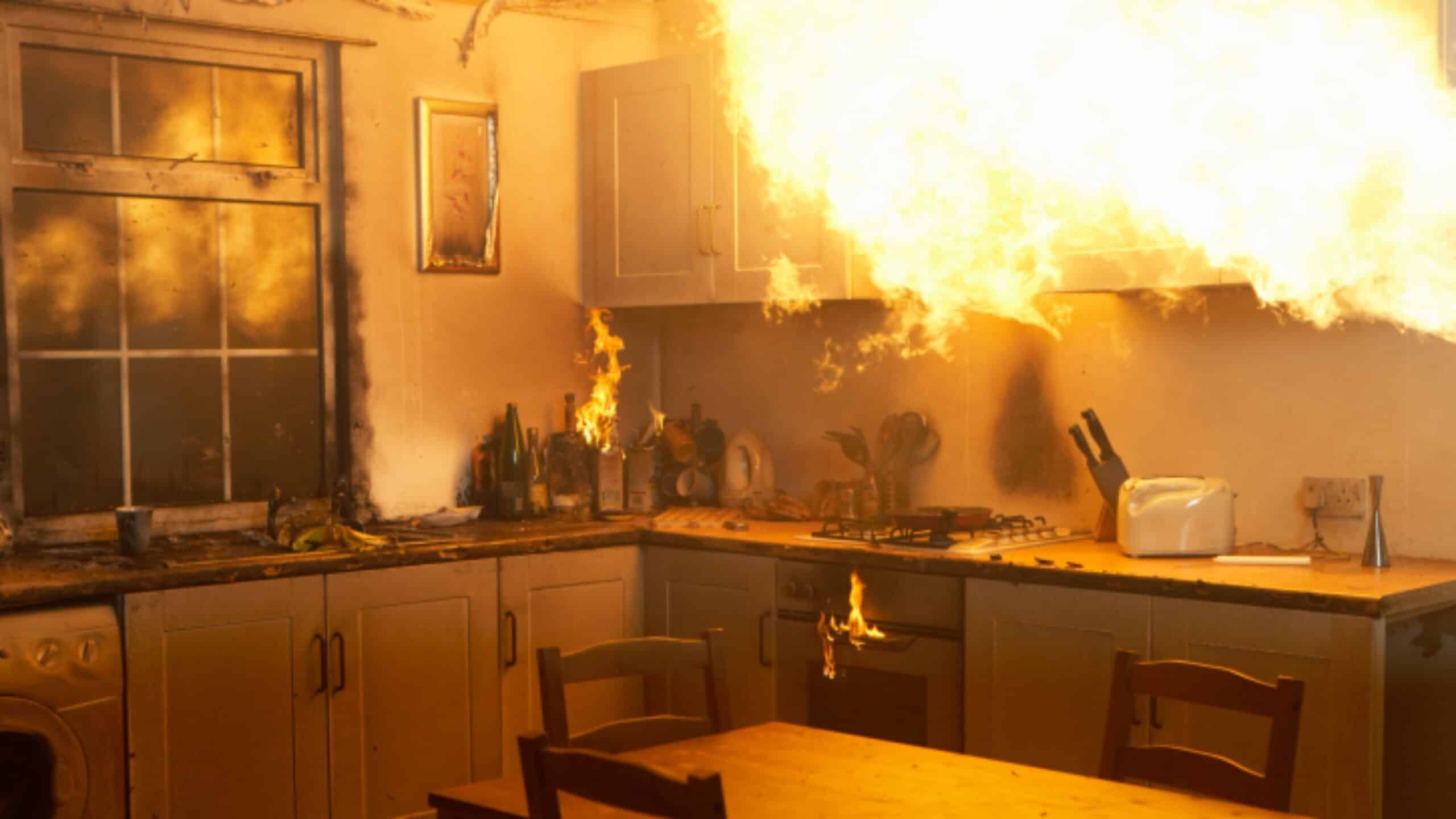 One of the most destructive and unpredictable kitchen cabinet hazards to occur. As the most destructive element, fires will not leave anything behind if uncontrolled. This applies especially to wood cabinets. Similar to firewood being fuel for campfires, wooden furniture and cabinets act as food for a growing fire. If a fire breaks out, it is always the top priority to value one's safety and put out the fire before spreading.
There are many possible causes for fires. Homes in extreme hot weather climates, gas leaks, or even a cooking accident can result in a fire being started. Although many people don't even own one, having a fire extinguisher in the house is extremely important. At times, simple water may not be enough to fully extinguish the flames in one go. Storing the fire extinguisher with cleaning supplies will be accessible for most people and can potentially save one's household.
Earthquakes and natural disasters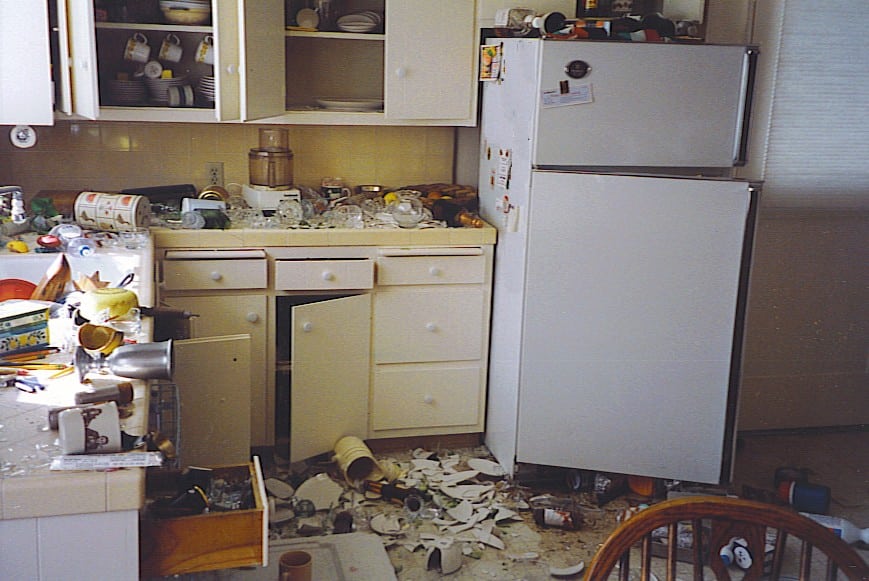 Depending on your location, you may witness different natural disasters. Natural disasters vary from region to region. Coastal areas are more prone to flooding, fault lines will result in earthquakes, tropics develop typhoons, and the midwest United States will witness tornadoes. It is not uncommon for certain locations to experience a combination of natural disasters, but it is always best to prepare for what could happen. Natural disasters are unpredictable kitchen cabinet hazards, so better be ready for when it happens.
Earthquakes are natural disasters that can not only do heavy damage to one's home, but also cause other disasters to occur simultaneously. Many expect things to fall and collapse when an earthquake occurs. In footage videos from stores, merchandise falls off the shelves. Furniture is left displaced and rooms in complete shambles. In one's kitchen, be weary of where you place certain objects. Of course nobody is displaying a bowling bowl like in movies. Be weary of where you display cups and plates that could fall off shelves. Heavy objects that can fall should be put in bottom cabinets where damage would be kept minimal. Heavy objects that are prone to falling can heavily damage your countertops as well. In areas that are prone to earthquakes, open shelving can lead to tragic results as anything and everything can fall off the shelves depending on the magnitude.
Improper installation leads to kitchen cabinet hazards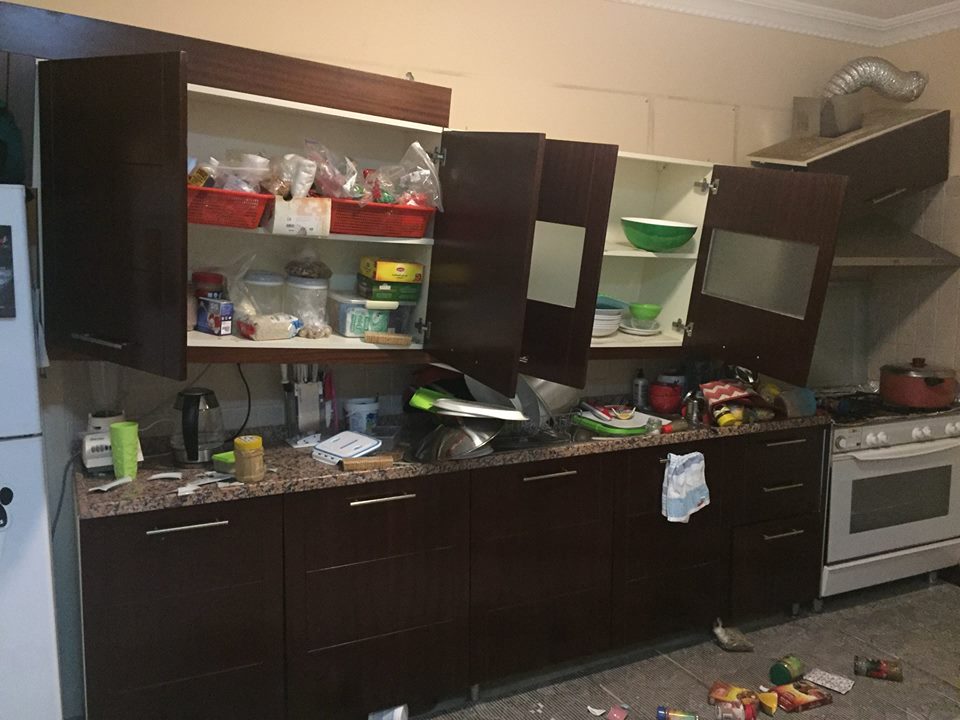 Continuing on from earthquakes, it is important to make sure that cabinet installation is done properly and that they are secure. Nobody wants to have their wall cabinets or shelves fall off over time due to an earthquake or just bad installation. These cabinets and storage hold precious fragile dishes and cup ware. Falling cabinets and shelves will easily damage any expensive countertop and even expensive appliances underneath.
In earthquake-prone areas like California, it is best to be aware of how frequent disasters can happen. Checking to see whether cabinets are wobbly or if one side is unstable is a sign. If one is knowledgeable about how to fix them, they can add screws to fasten and tighten the cabinets back to the original spot. Regular homeowners will be better off seeking professional help to remedy this as soon as possible. Better to have a contractor out once than have to replace a whole kitchen last minute.
Wear and tear/ overtime aging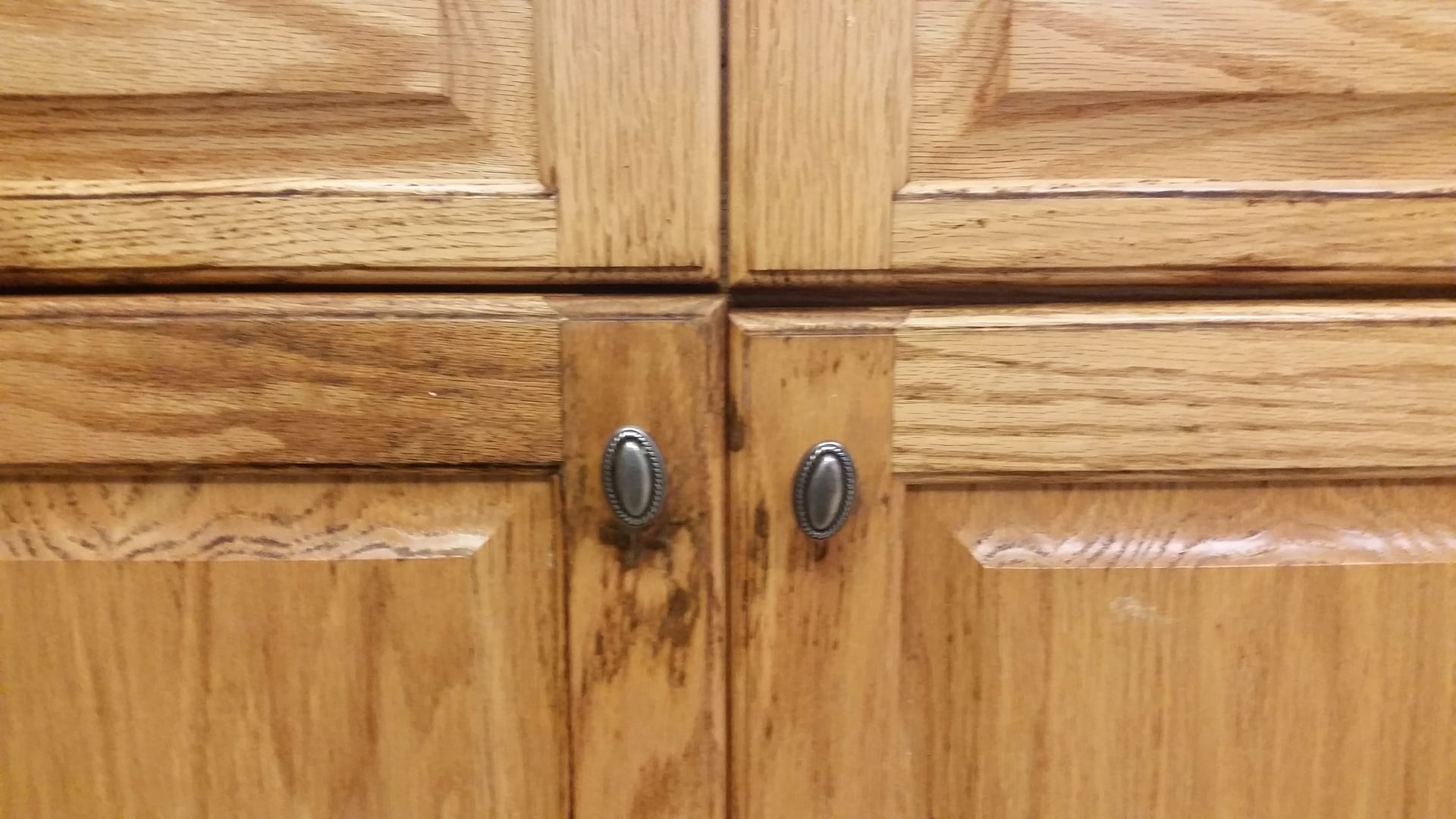 Keeping cabinets in top condition is always recommended. Cleaning off stains, oiling door hinges, and polishing the cabinet handles are some things regular homeowners will do to keep their cabinets in good condition. Extra work like replacing hinges and drawer slides will improve the longevity. The hinges and slides are the backbone to function in a kitchen and are always used. Over time and much use, they may be less effective in the long game. 
The cabinet doors and drawer faces will also take the most beating. Paint chipping and the occasional impact on the fronts will cause paint to come off and not like the day they were first installed. For small knicks and paint chips, a touch-up pen is typically readily available for the cabinets when purchased. Think of it like a pen filled with paint. It can fill in the small paint scuffs that occurred over many uses of the cabinet.
How about large sections of lost paint or actually damaged cabinet doors? If doors are physically damaged where paint is not enough, replacing the doors may be needed. Changing door fronts can bring new life to old cabinets that looked old on the front and even the tone as well. This may be the last thing when considering kitchen cabinet hazards, but it will pop up in the long run.
The post kitchen cabinet hazards and threats to watch out for in your home appeared first on Best Online Cabinets.