Five Frugal Things | You guys, I gardened (a little bit)
It's always somewhat noteworthy when I do something plant-related.
So three plant things is VERY noteworthy.
1. I planted some green onion ends.
You can do this indoors in colder weather (in a glass of water), but I always forget to change the water in mine, and they end up getting stinky.
But it's pretty warm outside now, so I stuck two onion ends into a pot.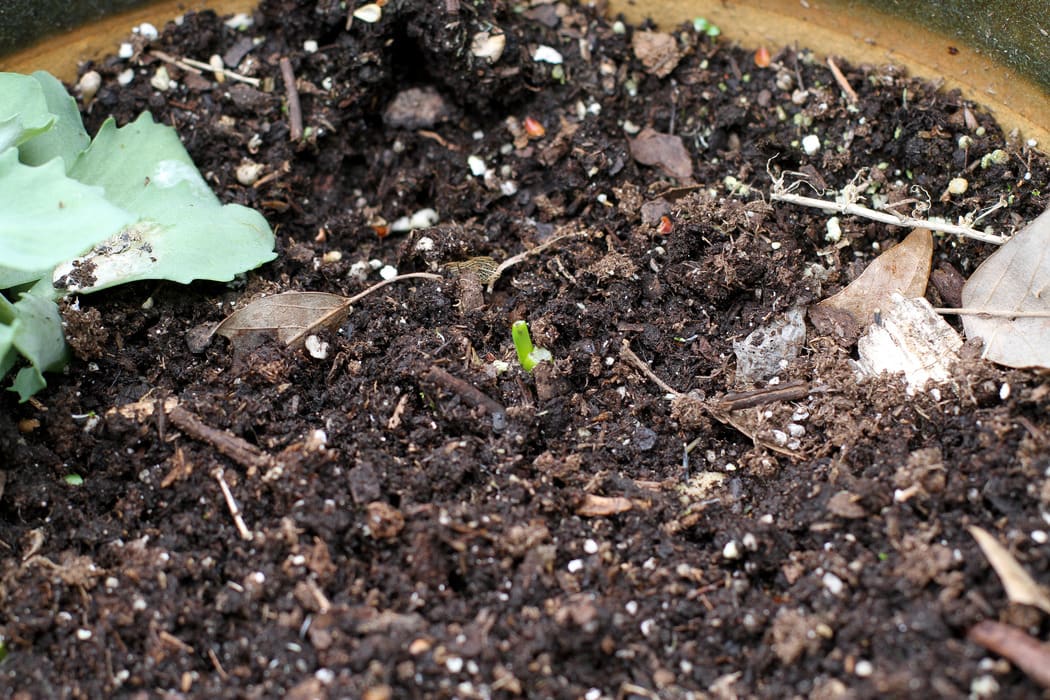 2. I planted some marigold seeds.
It seems somewhat unlikely that a trip to pick out flower flats will happen at all this spring.
But I did find a package of marigold seeds on my laundry room shelf, so I planted those.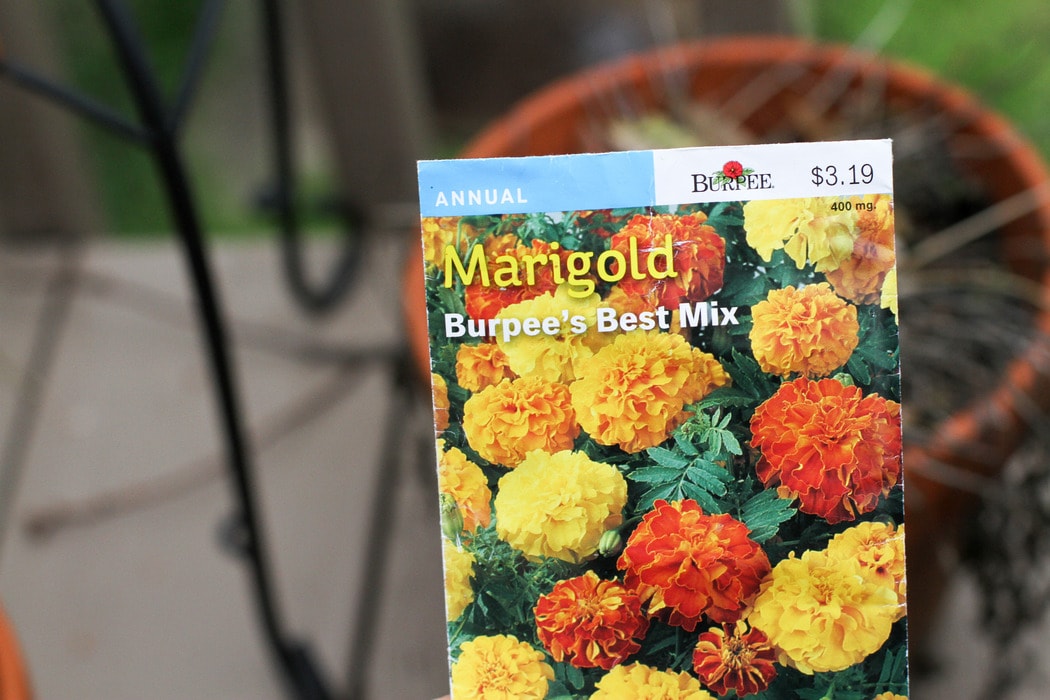 Better than nothing, I say.
And even I can grow marigolds.
(If you are a non-gardener like me, here's a list of frugal plants for black thumbs.)
3. I bought three peony plants
I did a grocery stop at Aldi (hopefully enough to last us two weeks), and I noticed they had peonies!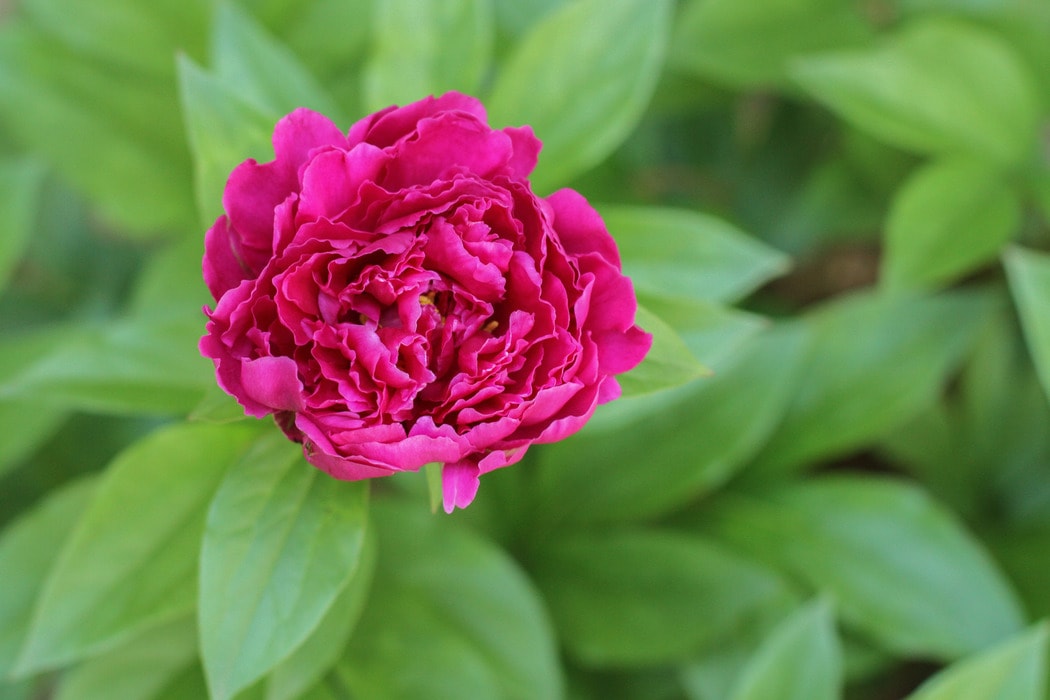 I bought one there years ago, and it's done really well in my front border.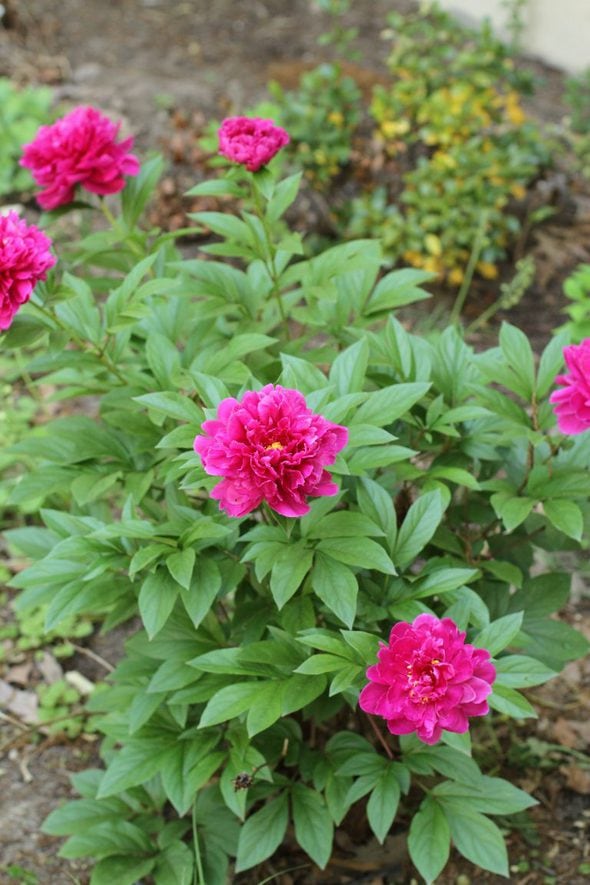 I haven't seen them at Aldi in recent years, so when I saw these ($1.99 apiece), I put some in my cart.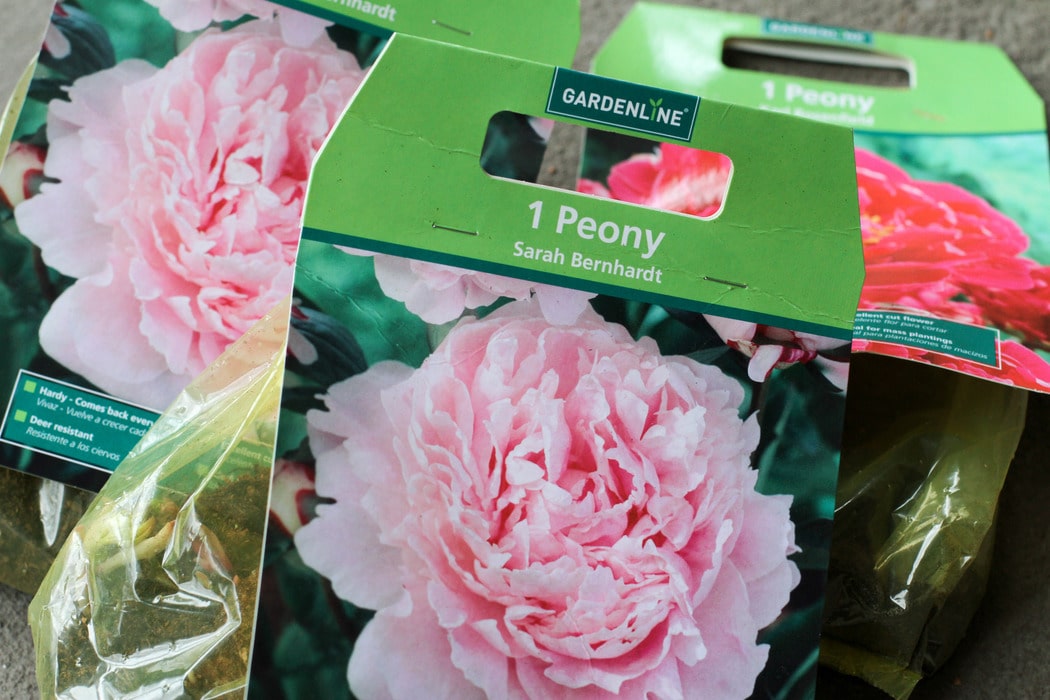 They're just a root right now, but I don't mind patiently waiting.
(Remember my hydrangea that started out as a lowly stick with a bud? I'm super patient if it means I save money.
)
4. I cut up some veggies for snacking.
Our love for fruit usually compels us to grab it out of the fridge and wash/slice/peel it.
But veggies are not quite as motivating to us, and they tend to sit, unloved and uneaten.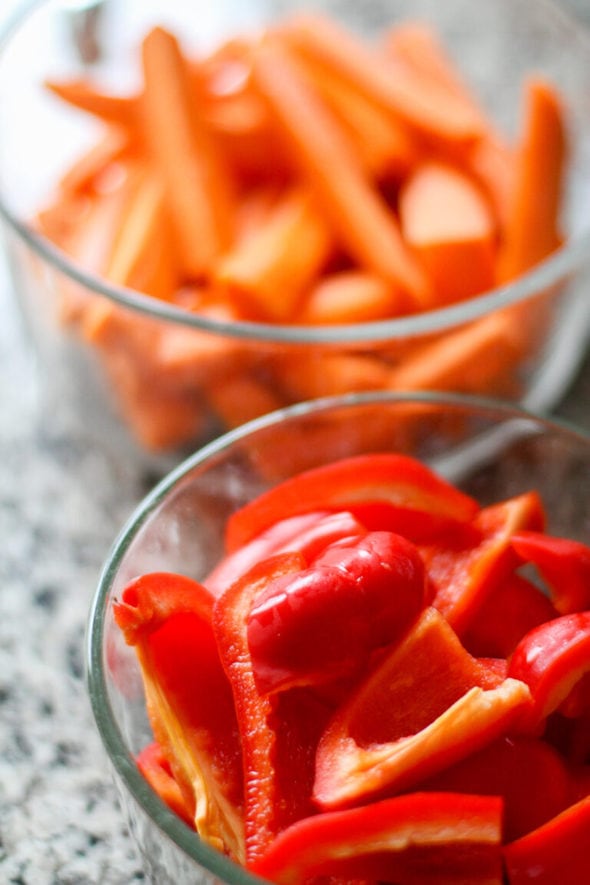 I noticed the carrots and red peppers had been in the drawer for a little while, so I cut them up to make them easier to grab and eat.
I do still have two bags of carrots, though, so I think some roasted carrots might be in order.
(The silicone cover on the red onion half is from a Food Huggers set that I got in my Mighty Fix. They're really awesome for when you have half an item of produce to store, like an onion or a lime.)
5. Because of the current situation:
We're spending almost nothing on gas
Our cars are getting less wear and tear
Mr. FG is not spending money on work lunches
We're doing almost no shopping (even Amazon isn't tempting, since it takes weeks for things to arrive now!)
We are using basically no cellular date with Ting because we are always on home wifi.
Our regular retirement account contributions are buying more shares now (I wouldn't know how many more, because I have steadfastly refused to log in and look at our stock market accounts! I'm happier not knowing where they sit.)
Your turn! Tell us five frugal things you've done lately.
The post Five Frugal Things | You guys, I gardened (a little bit) appeared first on The Frugal Girl.