Five Frugal Things | So much to choose from!
During the months I was living with my parents, it was a bit of a challenge to put these posts together. There's only so much frugality that can happen when you don't have your own home.
(And for most of the time that I lived there, I hadn't even told you guys what was going on!)
But goodness, now that I am busy outfitting a new household (and now that I'm back to grocery shopping), I have lots of opportunities to be frugal. 😉
1. I hit up the clearance rack at Safeway
Whenever I'm at a non-Aldi grocery store, I usually take a quick peek at the clearance racks; sometimes the shelves are full of duds, but sometimes you can find some good things!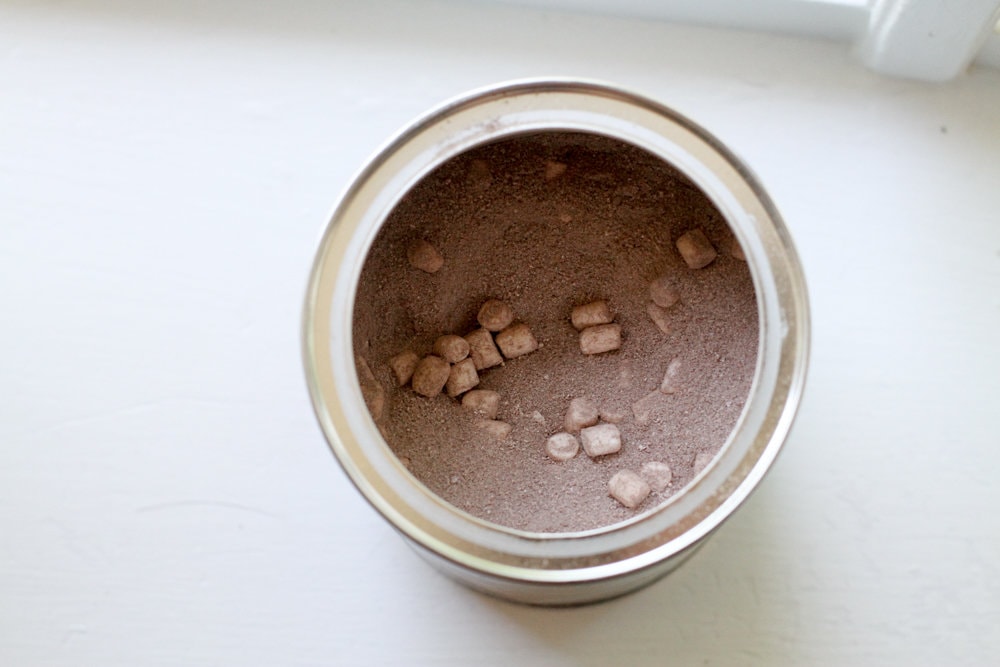 This time around I got some organic lemonade for $0.75 and a tin of hot cocoa mix for $0.99.
2. I avoided buying a stapler
The other day, I realized that now that I moved out of my original house, I do not have a stapler with me.
I don't need one terribly often, but it is handy to have a stapler on occasion.
I thought about buying one, but it's a good thing I didn't because…look what I found in a drawer at the abandoned house!
Yup. A stapler!
It was dirty, of course (everything at that house is dirty), but you know I'm always up for washing abandoned-house items.
So, I gave it a little scrub, and now I have a stapler for those rare occasions when I need one.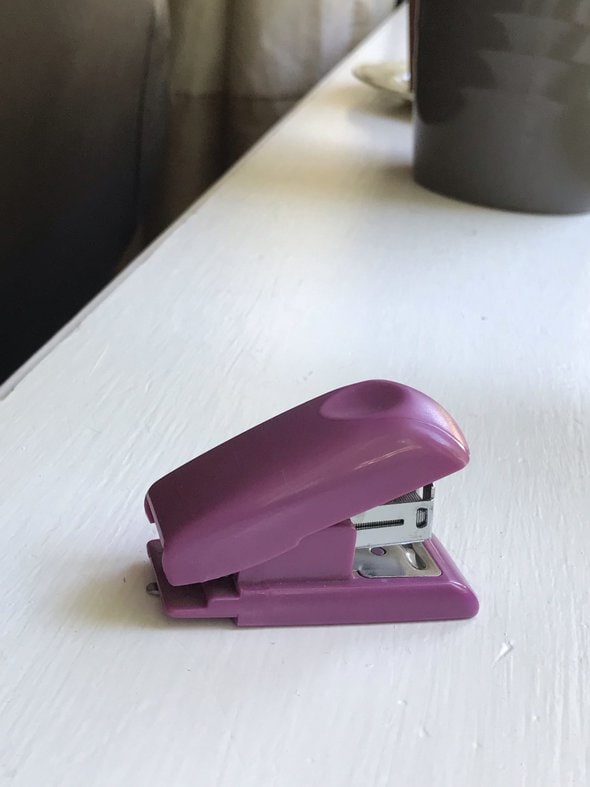 3. I avoided buying a table lamp
I deserve no credit for this one, but I'm including it anyway! 😉 It's inadvertent frugality, thanks to the kindness of someone else.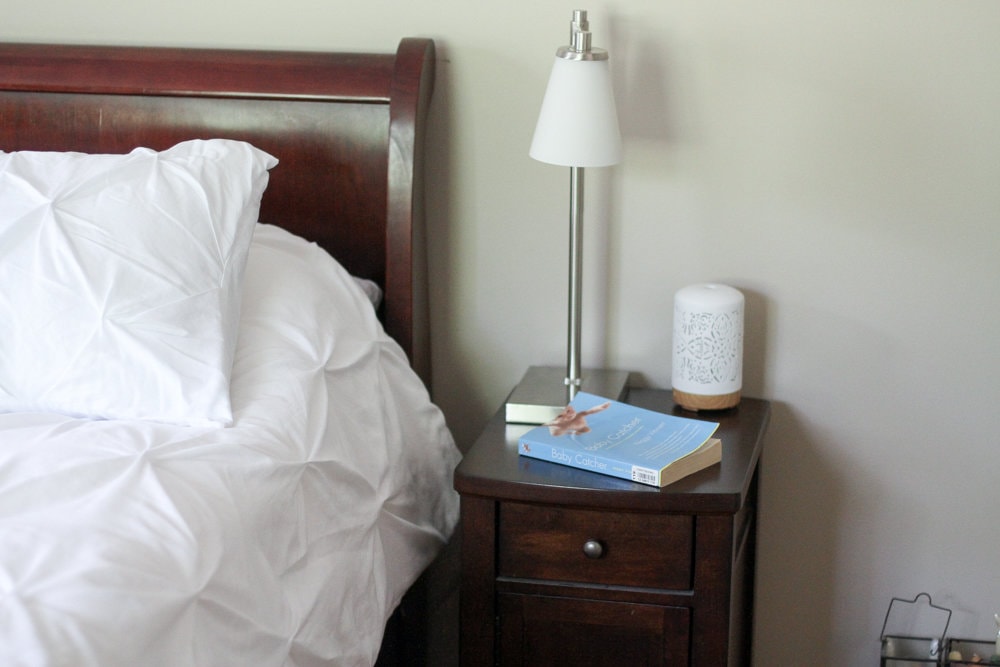 After my dentist appointment last week, I stopped in a Goodwill to see if I could find a little reading lamp for my bedroom.
(This was a little preemptive on my part because I still hadn't even started redoing the nightstand I planned to use the lamp on.)
I came up empty-handed, and when I walked out to my car, I checked my phone and found an email from a book club friend, asking if I wanted some small lamps!
PLUS, she offered me two little nightstands, one of which was already an almost-perfect color to match the bed one of my neighbors gave me.
One extra little bonus: not only is it the right color, but it has a built-in extension cord and built-in plugs, which is perfect because the outlet on this wall is behind the headboard, smack dab in the middle.
Anyway, now I have a much better setup for my nightly bedtime reading, and I am a happy camper.
4. I planted a green onion end
I always love having a few green onions growing my front border because then I can just go snip off a few when a recipe calls for them.
(because WHO uses a whole package of green onions? It is so, so hard to use the entire bunch before they get slimy.)
Obviously, I had none growing here at my rental, so I had to buy a package this week when I needed some for a recipe.
And when I used the first onion, I saved the root end and stuck it into the ground in the front border here.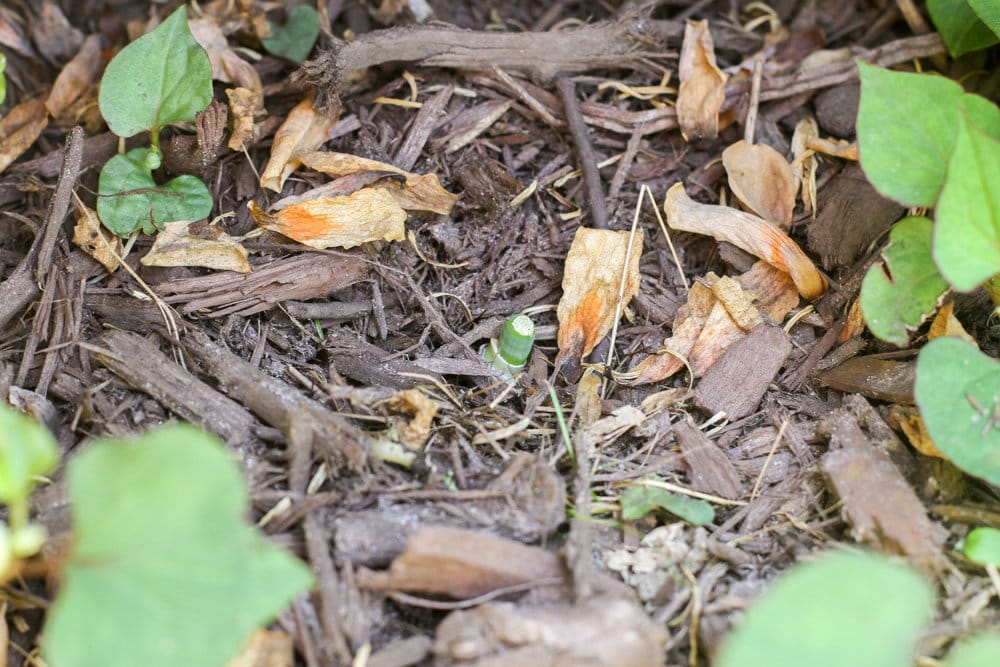 The nice thing about green onions is that they do not visually scream, "I'm part of a vegetable garden!", so you can stick them in with the rest of the landscaping and no one is the wiser.
They just look a bit like a daffodil stem or something of that ilk.
5. I got a $10 ironing board and a free iron
I did put the "I need an ironing board" word out on a few free groups, but nothing popped up. So, I found a Facebook Marketplace ironing board listed for $10 and I popped by to pick it up.
A new one costs about $30, so this isn't a huge discount. But hey, a $20 savings is a $20 savings.
And buying used is a nice responsible thing to do.
The free iron came compliments of my sister-in-law; since she and my brother were combining established households when they got married last year, they had two irons. So, they gave the extra one to me. Yay!
Your turn! What frugal things have you been up to?
The post Five Frugal Things | So much to choose from! appeared first on The Frugal Girl.