Experience the Next Generation of Mooncakes From Wu Yi This Mid-Autumn Fest
Even in the most traditional elements of life, there is always room for creativity and evolution. Case in point: Nearly everyone who has stayed in Beijing during Mid-Autumn Festival has tried mooncakes, that traditional snack that you either love or hate. But whichever side of the debate you fall on, it's worth trying the next generation of mooncakes – fans of the treats will delight in a renewed excitement of unfamiliar mooncake flavors, while mooncake haters may just find themselves liking the modern updates where traditional cakes had let them down.
That's where 物依 Wu Yi comes in. For this year's Mid-Autumn Fest, they've launched a series of mooncakes that will challenge your preconceptions of these fall-time finger foods.
Smaller, healthier, and, well... tastier!
Traditional mooncakes tend to pack on the calories. But it's 2021 and health consciousness is here to stay, so the next generation of mooncakes has to be able to keep those waistlines slim, even if we are heading into winter hibernation.
Wu Yi's solution: smaller mooncakes with healthier ingredients. Each cake is little more than the width of a ping pong ball – large enough to be satisfying but small enough that you won't have to skip lunch.
But healthier mooncakes don't mean compromising on taste – these cakes are sweetened trehalose sugars, a naturally occurring sugar that's been hailed as a healthier alternative to table sugar. The delicate crust of the cakes, meanwhile, is made of kidney beans rather than the traditional wheat, thus reducing the starchiness of the crust.
The result is not only a healthier mooncake under 200 calories but also one that's not overly sweet or rich, allowing you to better enjoy the creative flavors of the fillings. And therein lies the biggest gamechanger of all – in contrast to the chunky filling of traditional mooncakes, Wu Yi's fillings are gooey, oozing from the belly of the cakes like a fresh dessert.
In all, the four flavors are as follows:
Chocolate & Hazelnut mooncake
You won't want to pass this one up – with the texture and taste of a chocolate cookie with a bit of added bitterness, this mooncake go furthest to challenge traditions out of any we've ever tasted.
Mulberry filling mooncake
Mulberries bring sweet and sour flavors to this mooncake for a combination that will surprise any mooncake connoisseur.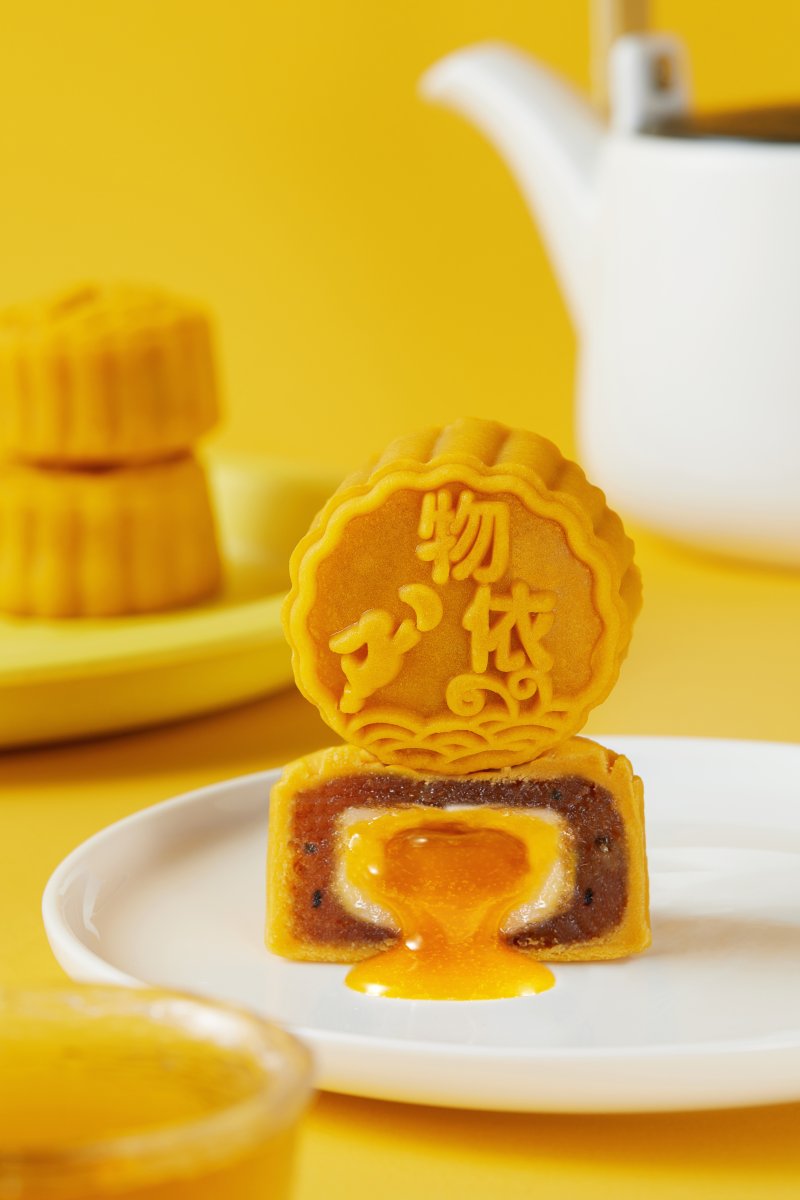 Dragon fruit filling mooncake
These are made with whole dragon fruit – in fact, the filling is up to 70 percent dragon fruit, including the fruit's fibrous seeds.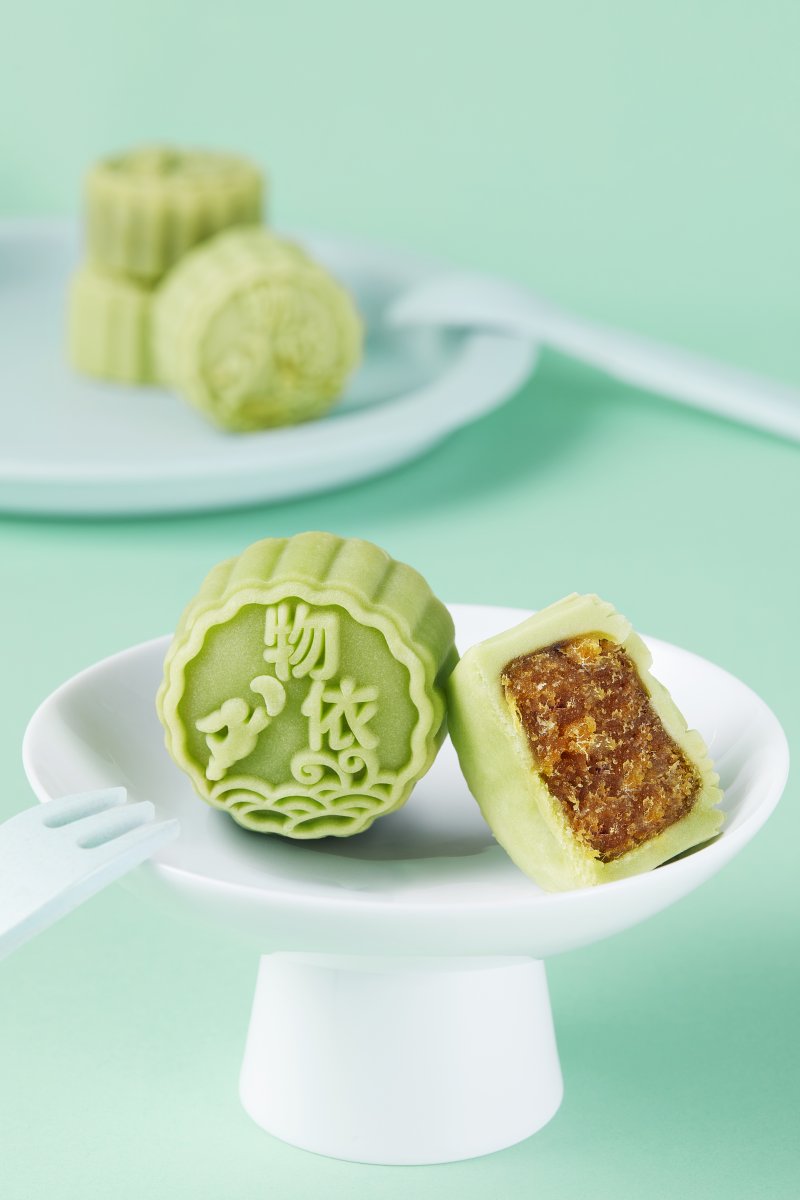 Pepper beef mooncake
They're not all sweet, of course! This savory, protein-packed cake is one for spice lovers as its seasoned with mouth-numbing Sichuan peppercorns.
Boxes perfect for gifting
As we all know, half the fun of mooncakes are the boxes! Best of all, Wuyi has prepared two customizable boxes.
Whether you're taking a looking to bring a gift to the in-laws on your Mid-Autumn Festival travels or just hoping to surprise a friend with something special, the secret-gift version of the blind box lets you do just that – at first, they might think you've just gotten them a beautiful box of moon cakes, but in reality, you've snuck a secret gift into one of the compartments! A Necklace? A Watch? Something you crafted by your very own hand? It's entirely up to you! Simply slide out the drawer and insert your gift in the compartment.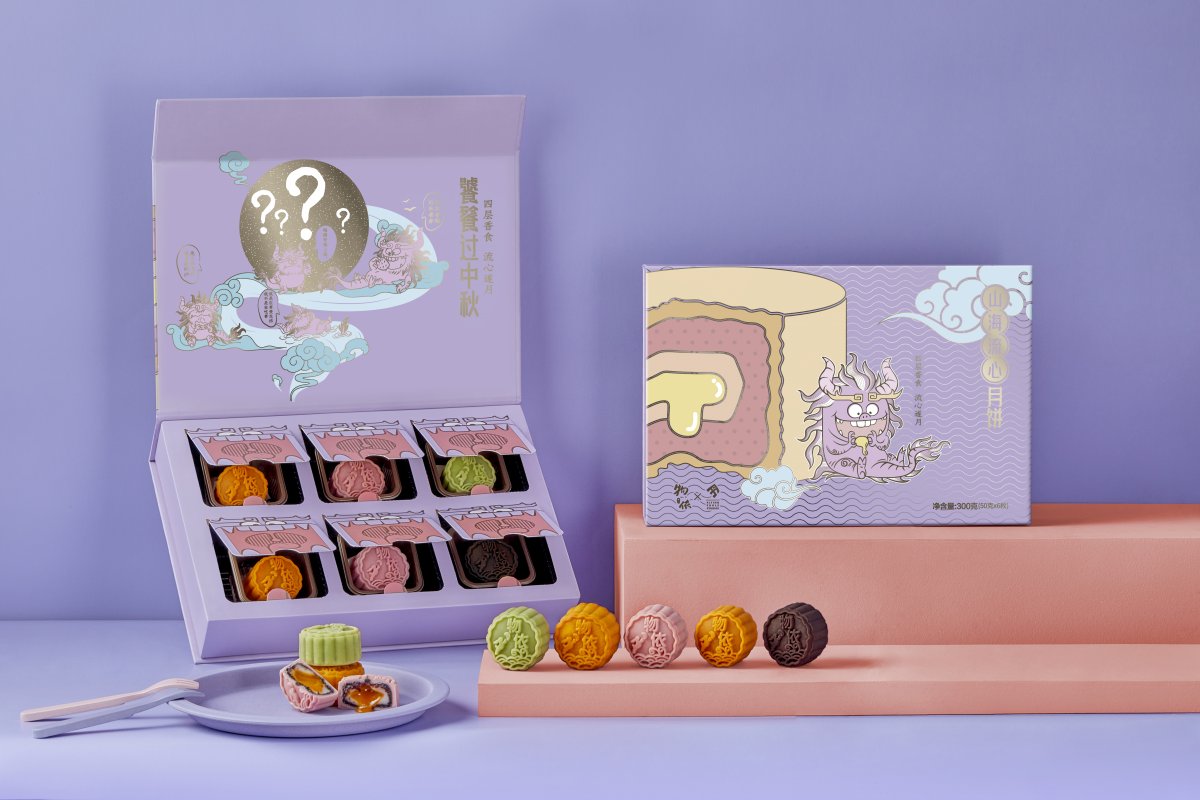 If you're looking for something a bit more formal – something for the whole office, for example – you can't go wrong with the ever-so-classy unfolding gift box. You can even have a personalized message or logo imprinted on the sleeve.
Staying in Beijing? Have a mooncake party!
If you've decided to stay in Beijing for this year's Mid-Autumn Festival, you're not alone. But even if you don't find yourself gallivanting over China, you can still have fun with Chinese culture using mooncakes.
Here's a quick game you can play with Wu Yi's mooncake blind box that will get your stayin'-in-Beijing party going!
Each player takes a mooncake from the box without showing it to the other players. Whoever receives the Peppercorn Beef mooncake is the secret agent – but shush, don't tell! Players take turns describing the taste of the mooncake without using the words typically associated with taste (e.g. "spicy," "sweet," or "sour"). The secret agent must try to conceal their identity but must be honest about the taste. Get creative!
After each player describes the taste, players vote to eliminate one player they think is the secret agent. If they guess wrong, then the remaining players offer additional descriptions and vote again. If the secret agent is eliminated then the other players win. But if it gets down to three players and the secret agent remains, then the agent is the winner!
How to order
You can find Wu Yi's mooncakes on their WeChat store. But when you scan the QR code below to access the store, you'll get a sizable discount on your cakes! The mystery box will be yours for just RMB 138 (down from RMB 168) and the traditional box will be RMB 218 (down from RMB 268).
You can also find them by searching 物依 on Taobao.
If you have any trouble navigating the store, don't hesitate to add WeChat ID: Dare_2_Live and she'll help you out.
Images courtesy of Wu Yi