Bathroom vanities: what's hot right now
We've noticed some gorgeous new bathroom vanities on the scene lately so I'm here to share some of my favourites and some of the great customisation options available. The ability to customise is becoming much more common and affordable which is great news for renovators, especially those with tricky spaces or specific tastes.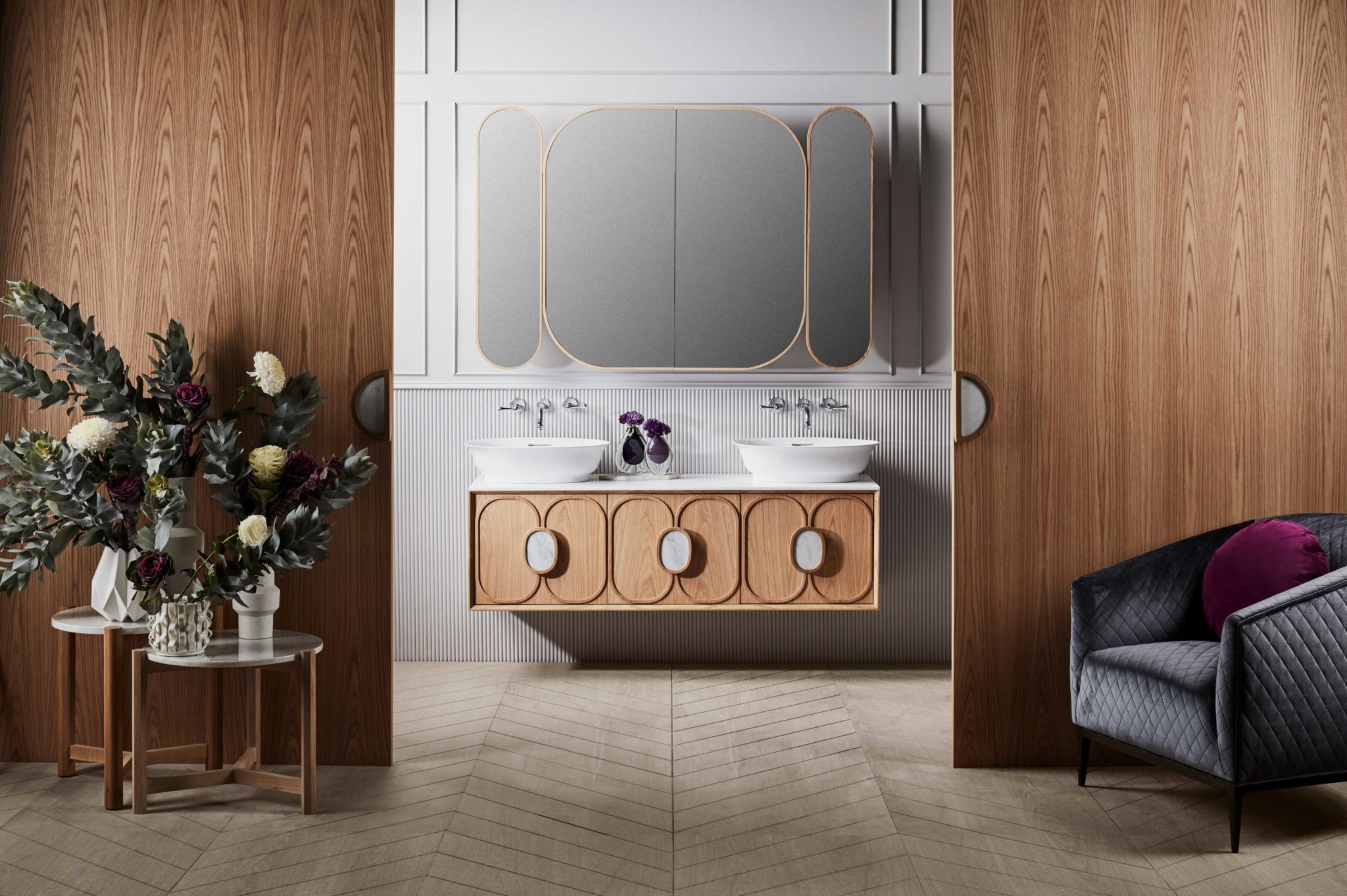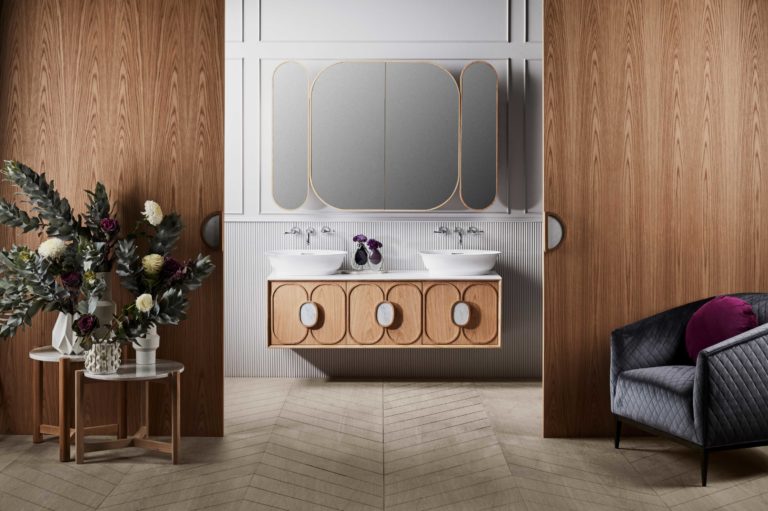 First up, the latest ISSY by Zuster collection, exclusive to Reece Bathrooms, is called Blossom and it's beautiful, as always. These showstopping vanities (as well as cabinets and mirrors) aren't cheap but they're stunning designs, built to last.
"The ISSY by Zuster Blossom range encapsulates a real opportunity to deliver luxurious, handcrafted Australian-made bathroom furniture that caters to the user's every need," says Reece bathroom and kitchen merchandising leader, Daniela Santilli.
Created by Zuster (sisters Wilhelmina McCarroll and Fleur Sibbel), this highly functional, feminine collection has been created primarily for women, featuring thoughtful conveniences that help create a truly seamless bathroom experience.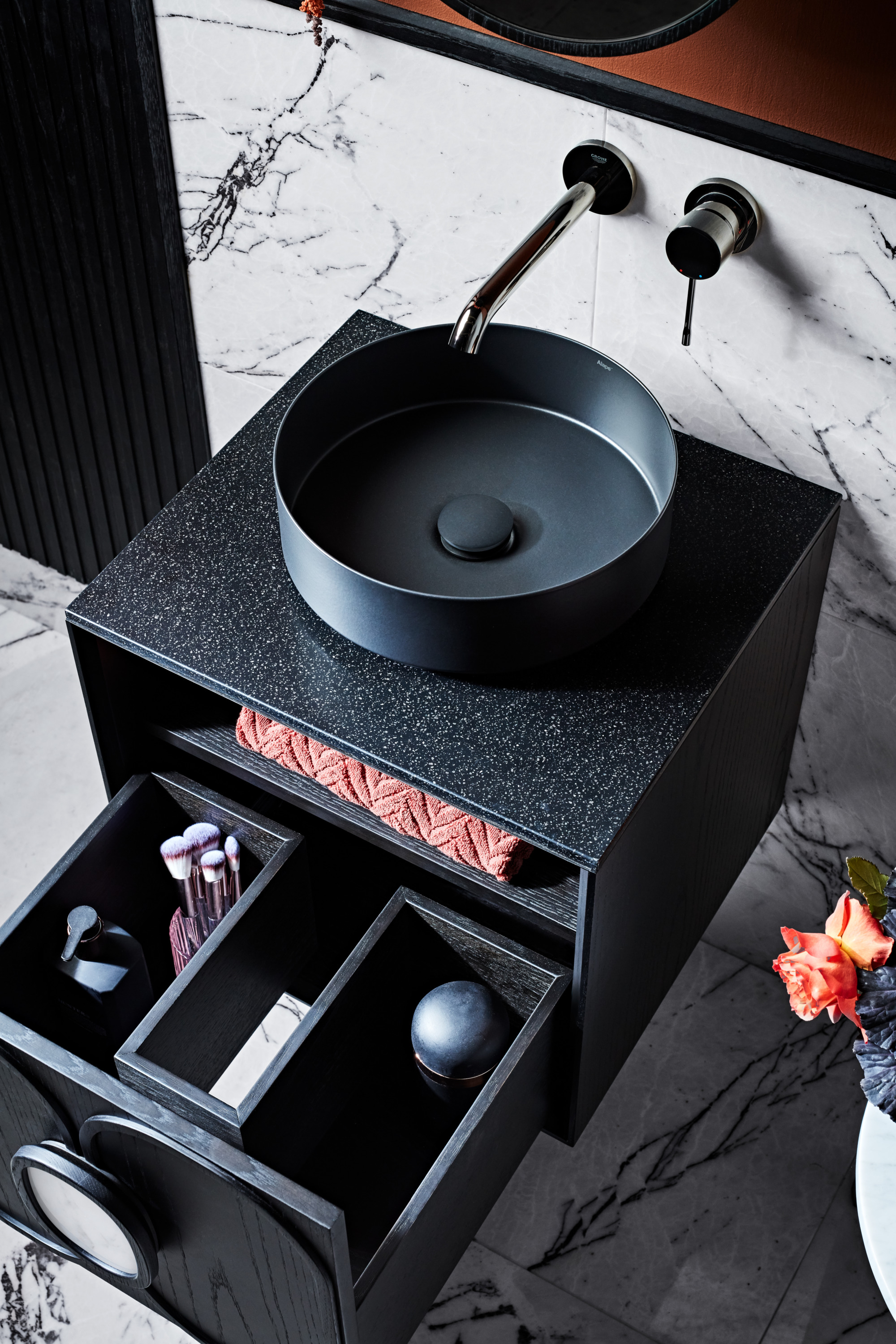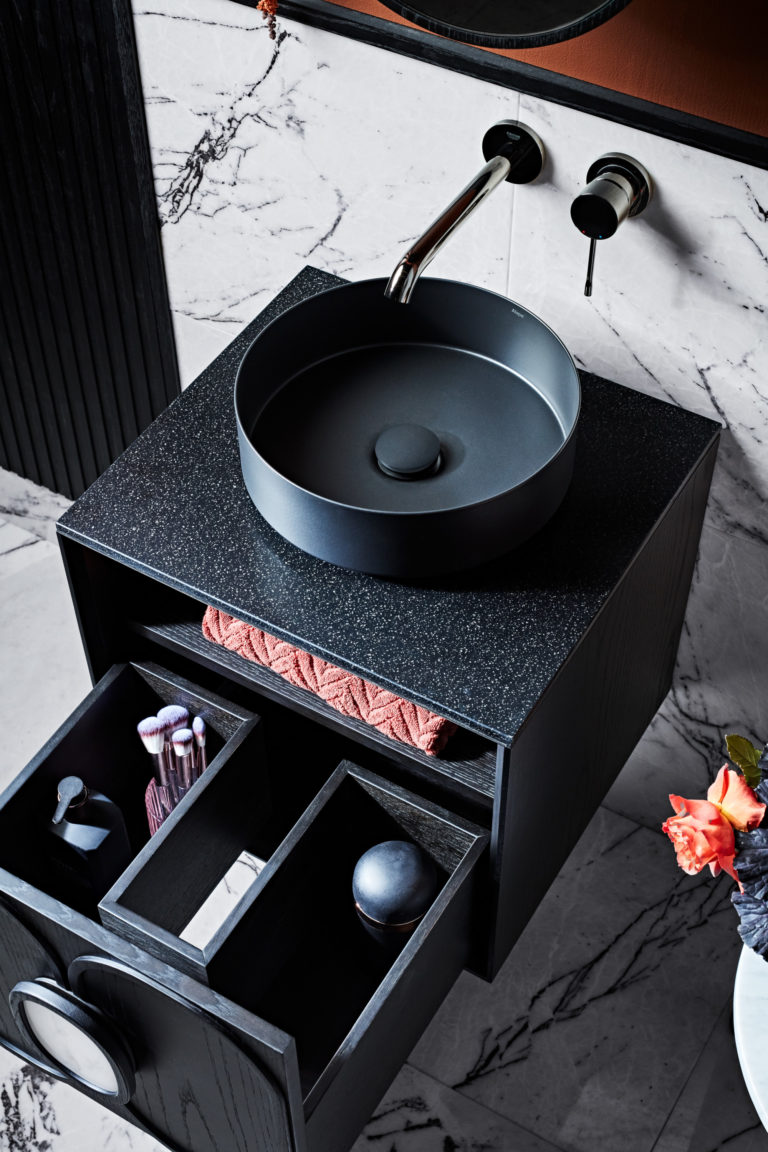 "I really enjoyed designing the Blossom range because I like to think about how we use the bathroom. Like us, many women are busy with family and work, and want to start and finish their day with an amazing experience at home," says Wilhelmina.
With this in mind, the Blossom collection integrates a wealth of modern conveniences within each piece. Think concealed, soft-close vanity drawers that pop out with the tap of a finger and feature different compartments for all your personal grooming items. And mirror configurations that allow you to see your hair from every angle (a feature the designers were looking to experience in their own bathrooms).
Designed with flexibility and personalisation in mind, Blossom can be customised to fit with a diversity of bathroom spaces and styles, with an abundance of storage and customisable material and finish options. It comes in six American Oak finishes including light lime wash and a rich, dark slate stain. you can also choose from 12 handle finishes.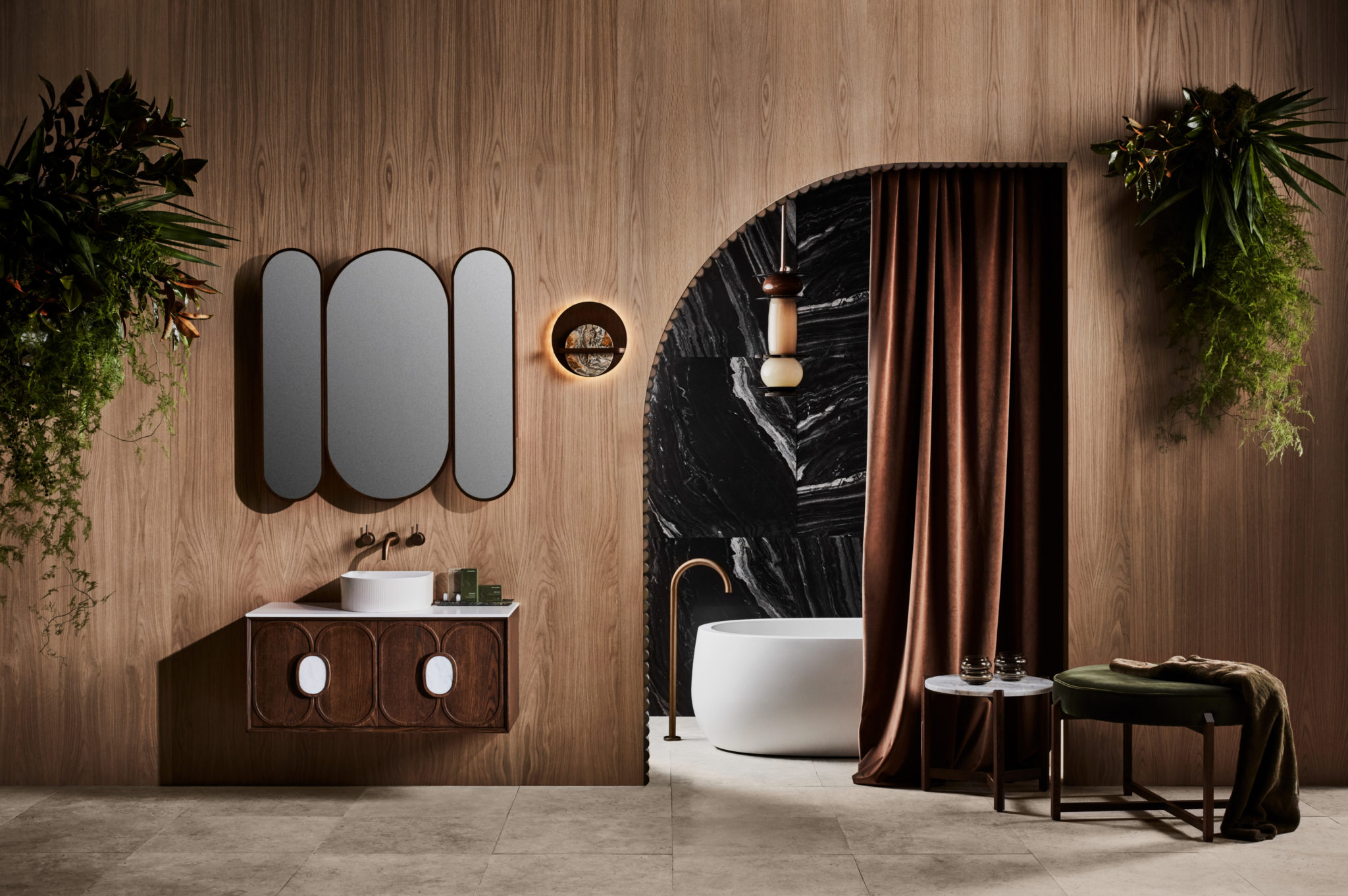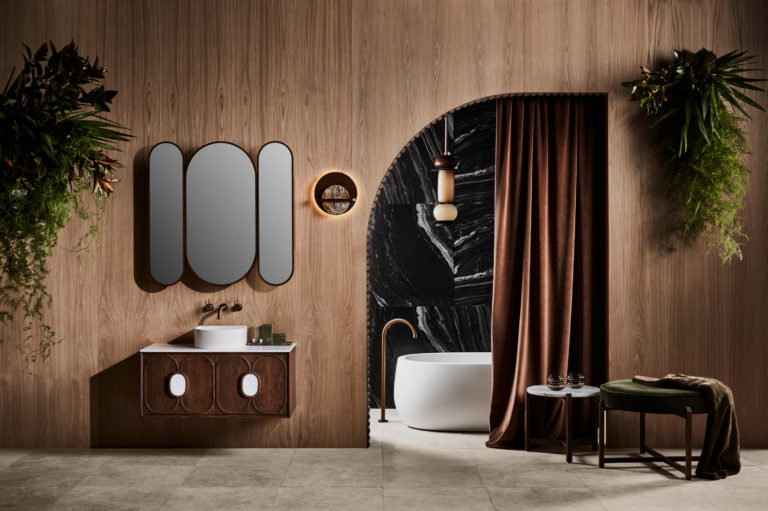 "Manufacturing locally means customers can customise their furniture while receiving their products within six-to-eight weeks, instead of up to 20 weeks' wait time for overseas suppliers," says Fleur.
"We appreciate the bathroom vanity for more than just its practical purposes. Rather, we see it as a beautiful and functional piece of furniture – a centrepiece for your bathroom retreat," says Wilhelmina. "We have studied the beauty of flowers to create a collection that is both decorative and delicately organic."
The popular Highgrove Bathrooms' blackbutt timber vanity collection is now available with customisation options, so you can create a unique centrepiece in your bathroom. Whether you prefer natural stone, marble, or quartz top, you can personalise the new Jones & Jones wall hung vanities, adding a timeless and elegant look to your space.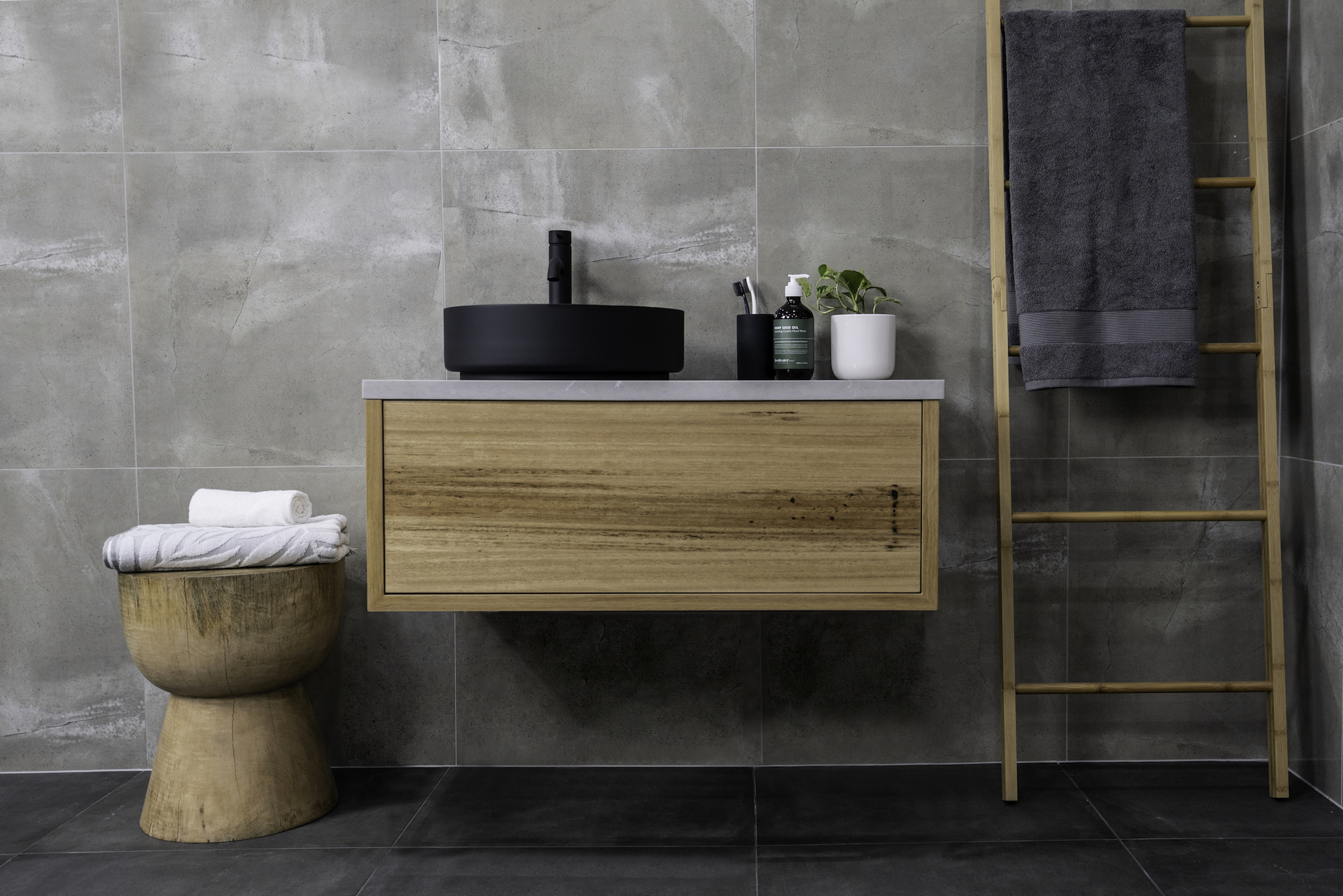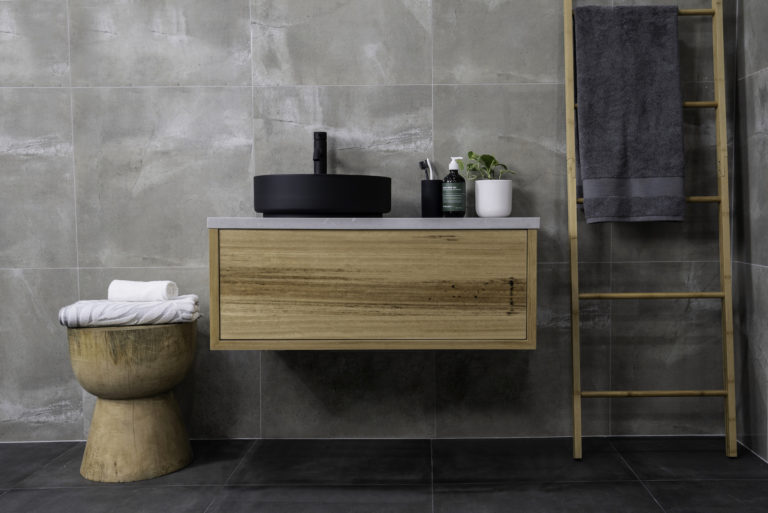 The eco-friendly design of the Jones and Jones vanities uses water-resistant properties with an interior core of 23mm of marine ply, for minimal maintenance and to ensure they don't expand and contract over time.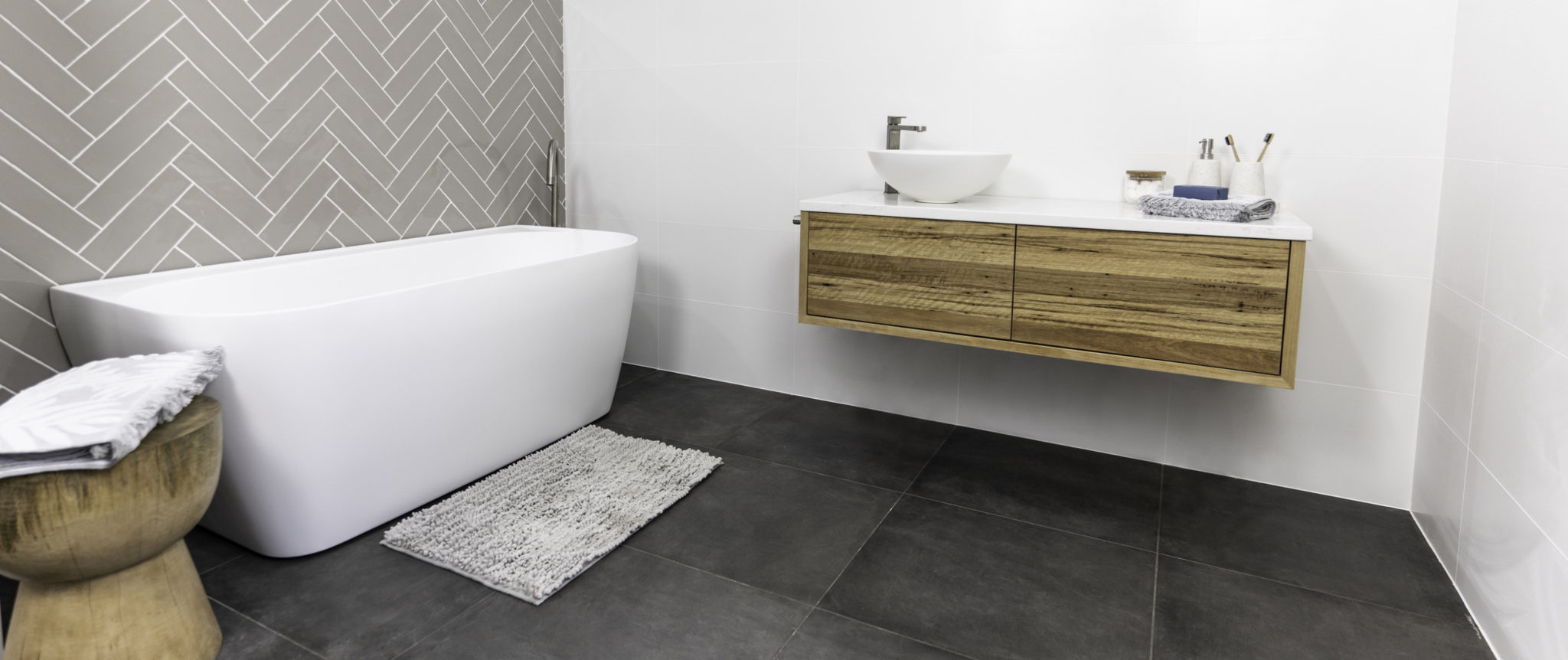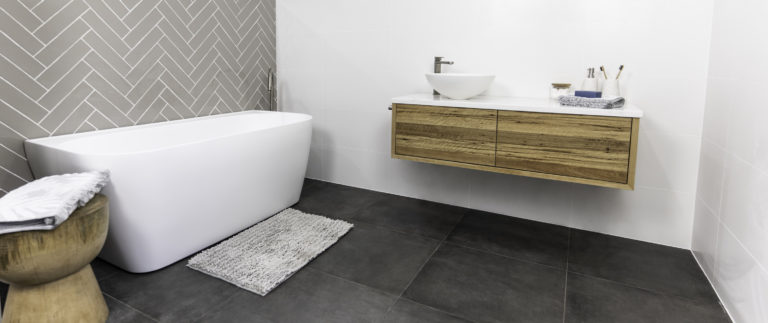 Designed with crisp lines and a large drawer format with modular dividers, the vanity not only adapts to any bathroom style, but provides the perfect storage solution to keep all your essentials organised. Featuring Blum soft-close drawers and a long lasting lacquer, so every surface is protected to repel water and remain durable for many years to come. 
Available in five sizes from 750mm to 1800mm wide with a five-year warranty.
Shop Jones and Jones vanities at Highgrove Bathrooms from $950
If you're looking for something more traditional, I love the options at Vanity by Design, especially the Hayley, which you can buy with a Carrara marble top.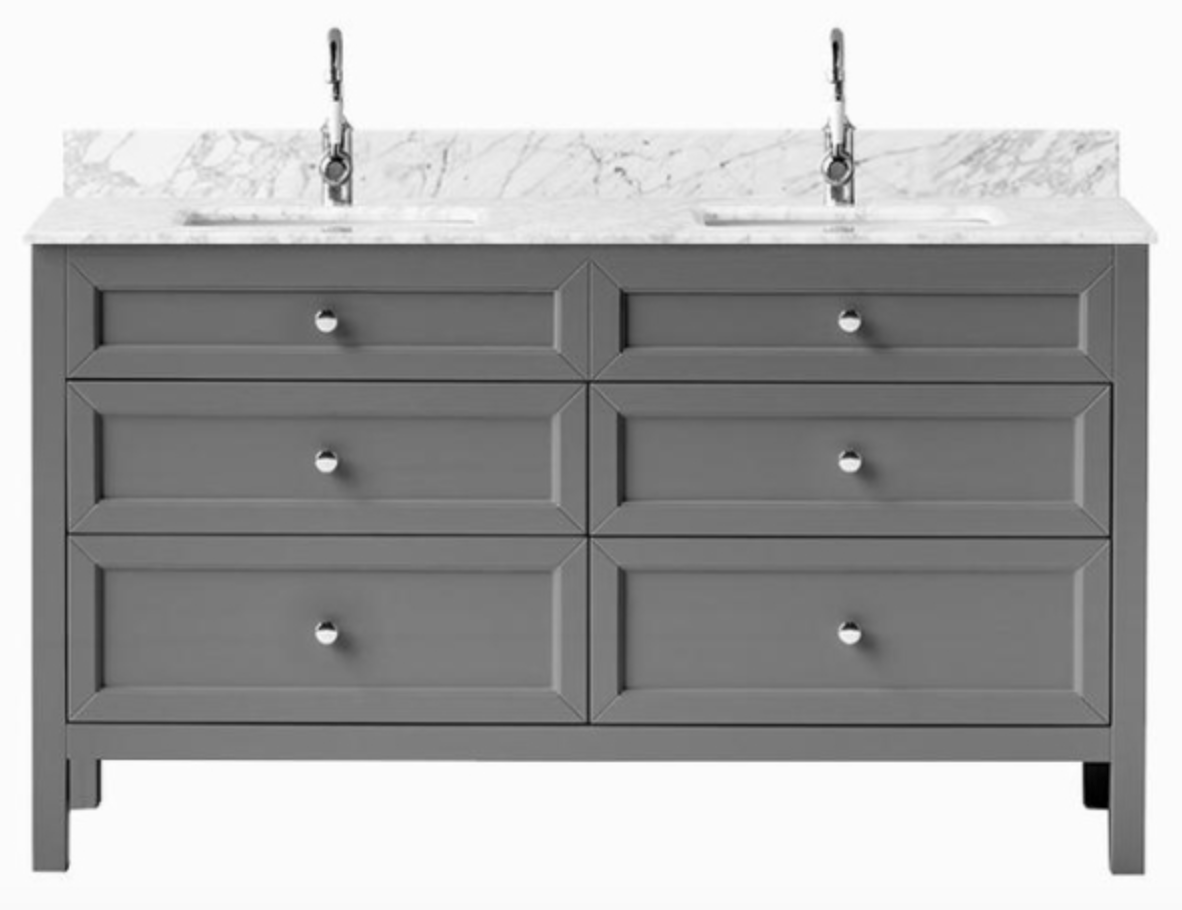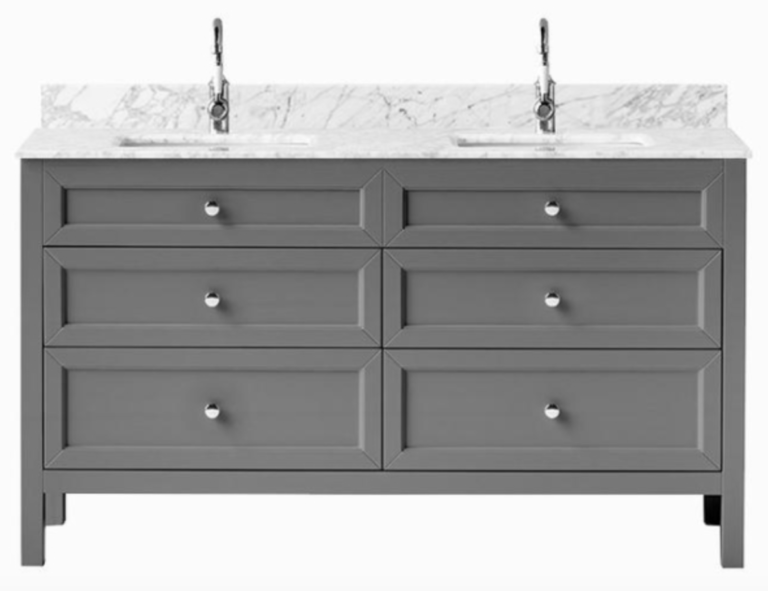 They have plenty of modern designs too though, like the Eadie. All in all, a great place to look for both classic and contemporary options.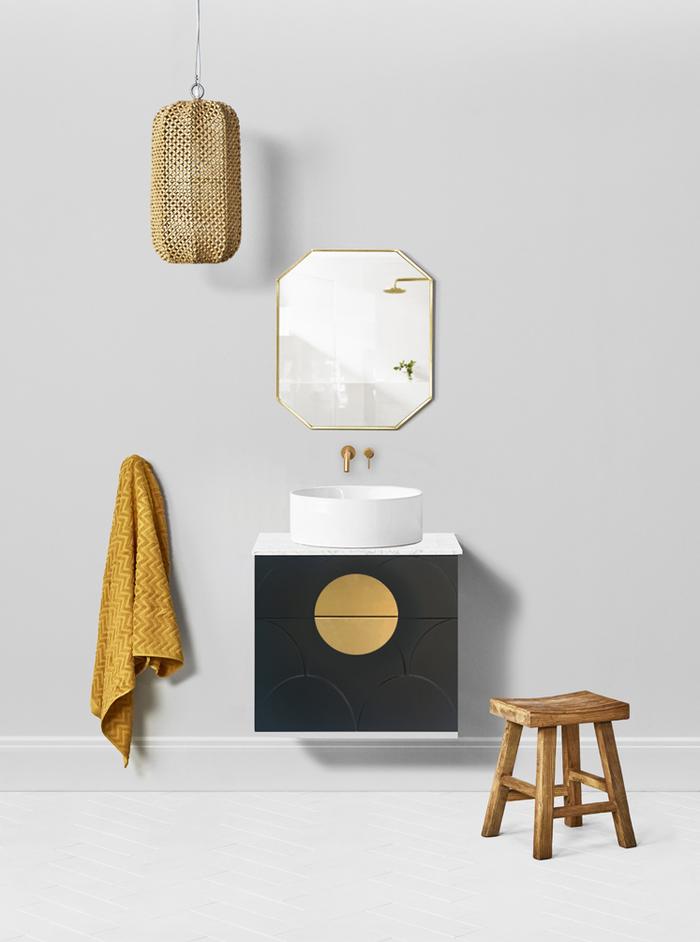 Somewhere I'm loving for the sheer amount of customisation options available, all online, is The Blue Space. They have just about every style of traditional and contemporary vanity, in all manner of finishes and with countless options for tops, basins and handles. There are also a lot of floorstanding options, which aren't as popular these days due to our love of wall-hung, so can be tricky to find. Sometimes floorstanding is still the best (or preferred) option though!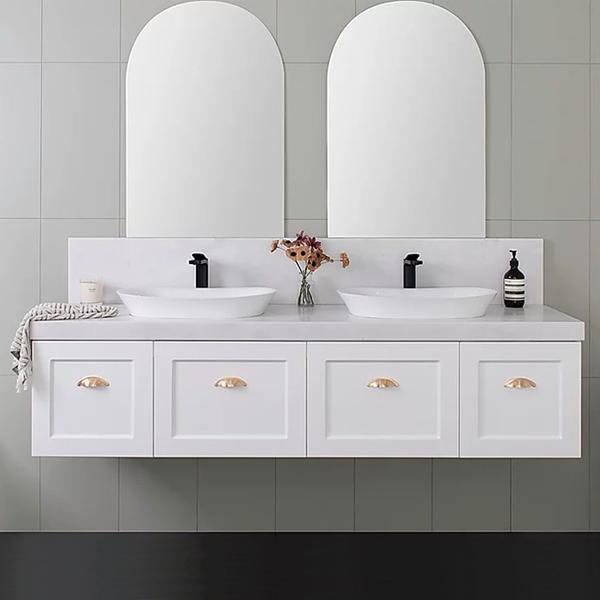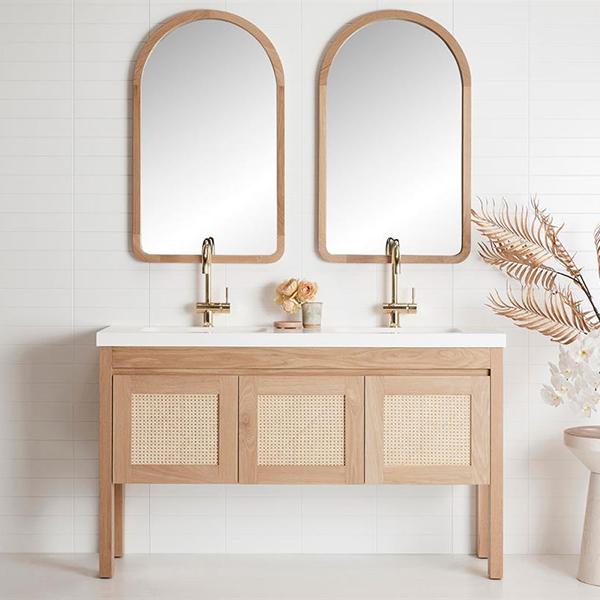 We recently shared the coloured concrete cylinder pedestal wash stands from Nood Co. Perfect for a powder room, totally unique and available in 14 colours!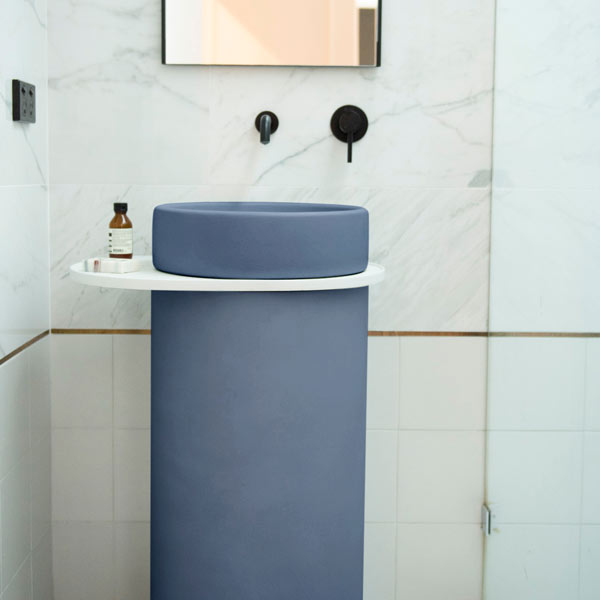 And there are two navy options we're pretty mad for at Early Settler at the moment, a brand whose vanities have, until now, been very much on the tractional end of the spectrum! This one's the Nate.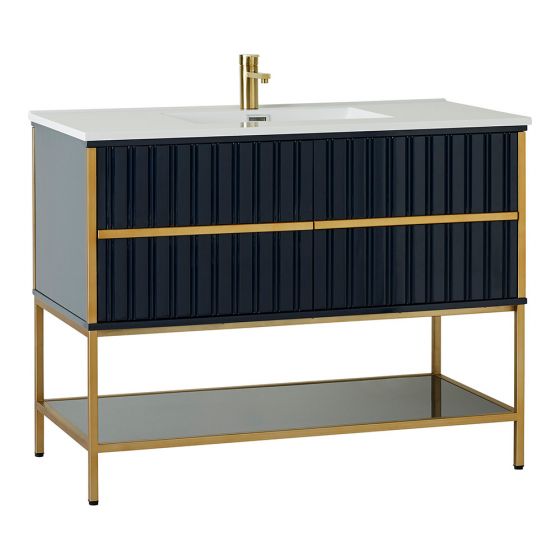 For more inspiration, check out our kitchens and bathrooms section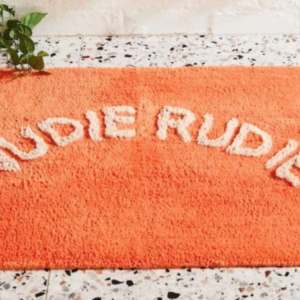 Cool bath mats Australia: the best places to buy online
Cool bath mats are a thing these days. As bathrooms become much less utilitarian and more reflections of our personal taste, many of us are left looking for a stylish…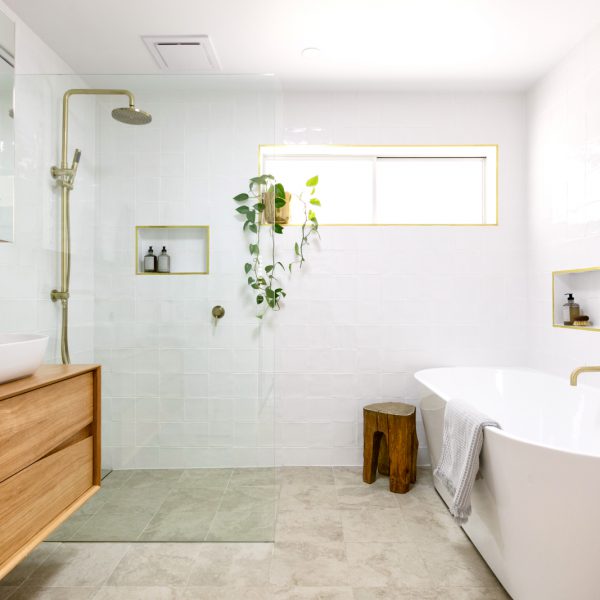 Interiors Addict bathroom reveal: before & after
You know that old cliché about saving the best until last? I think we may have just done that with our family bathroom! This was the last major (indoor) project in our…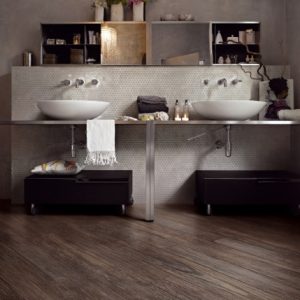 Timber in the bathroom? Not just for The Block!
Following the first Block bathroom reveals a lot of you asked me if it was really practical to use timber in the bathroom or did it just look good? I…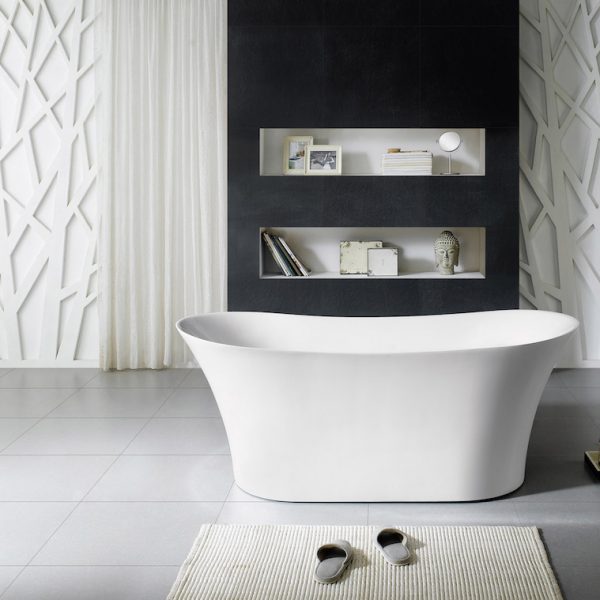 What's new in bathrooms: August 2020
Let's take a look at what's new in bathrooms this month, from coloured concrete freestanding sinks on cylinders to a deep bath tub perfect for relaxing, to navy vanities and…
The post Bathroom vanities: what's hot right now appeared first on The Interiors Addict.