17 Mom Tricks to Get Kids Organized
No matter how hard we try, by the end of the day, the kids' rooms (and any other rooms they've been through) are a disaster. Let's face it… kids are chaotic. But it doesn't have to stay that way. Luckily, some clever parents have come up with lots of great ways to get kids organized. You'll find lots of clever ways to sort everything from clothes to books and toys.

17 Ways to Get Kids Organized
Kids getting too many cups dirty? Get these hangable cups (affiliate) that you can hang on the fridge. Smart!
Make school days easier with Monday-Friday drawers for your kids' outfits.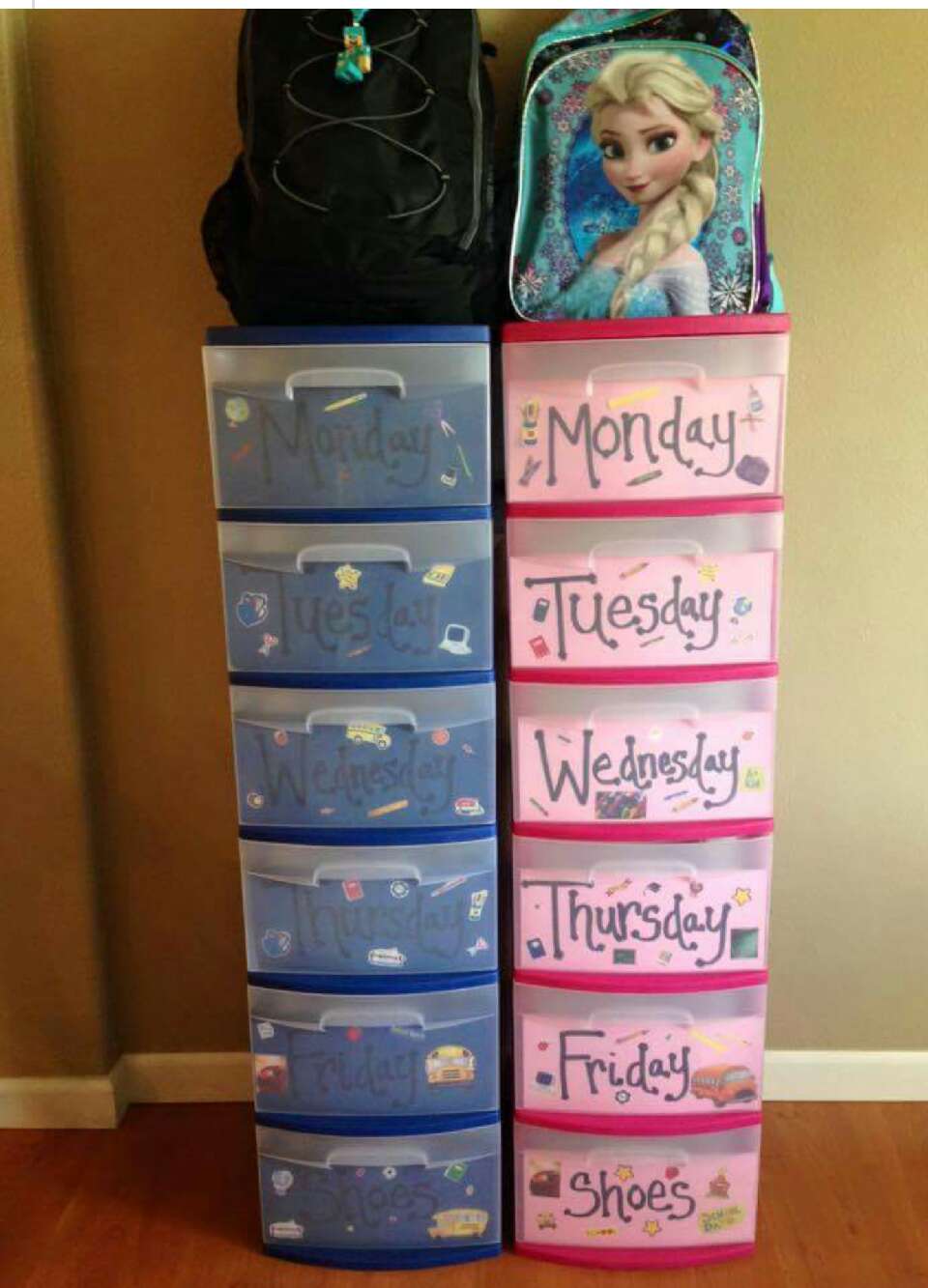 Color code your kids' clocks to help them with their bedtime routines.
Keep "crap buckets" on the stairs for all those items your kids leave downstairs. At the end of the day, have the kiddos take everything to their rooms and put the bucket back in its place. Genius!
Speaking of labeling bins, isn't that also a great idea for helping your kids with their clothes?
An arts and crafts closet can house everything your kids need to get creative without taking up valuable space on your counters or in your drawers.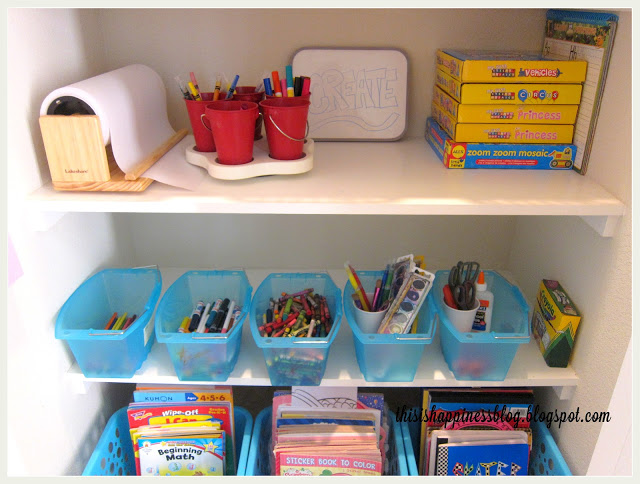 Put Barbies and Barbie clothes in a clear plastic shoe hanger on the back of the door. (Also see Smart Ways to Use Shoe Organizers.)
To help kids keep their toys in the proper place, label bins with pictures of the items that go inside.
Corral stuffed animals in a cute net that fits in the corner.
This smart mama used inexpensive crates to create shelving for books and toys.
Pack your diaper bag in style with backup pacifiers in to-go containers!
Use mesh laundry bags to keep puzzle pieces together.
Make special hangers (hung low for easy reach) to hang your kids' dress up/pretend play outfits.
Use an outfit sorter (or sweater holder… whatever you want to call it) to store board games. Why didn't I think of that?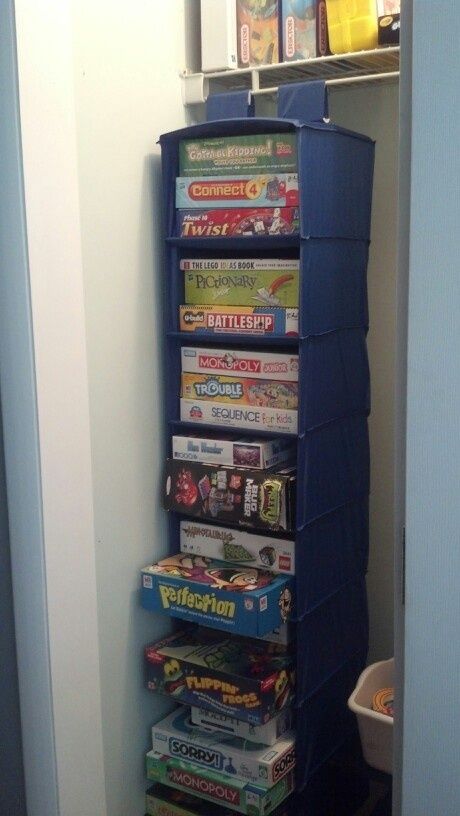 Do you have a drawer or cabinet full of sippy cups? Is it a total mess? Here are some tips for getting those sippy cups organized!
IKEA spice racks offer a beautiful way to display your child's favorite books. (Get more spice rack organization ideas here!)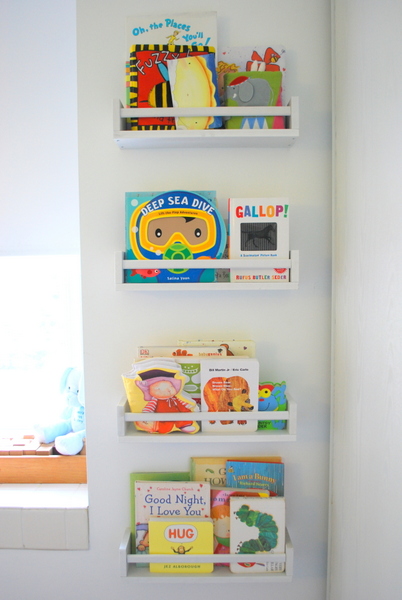 I don't know why I've never thought of putting bins in the toy box to help sort the toys. Super practical!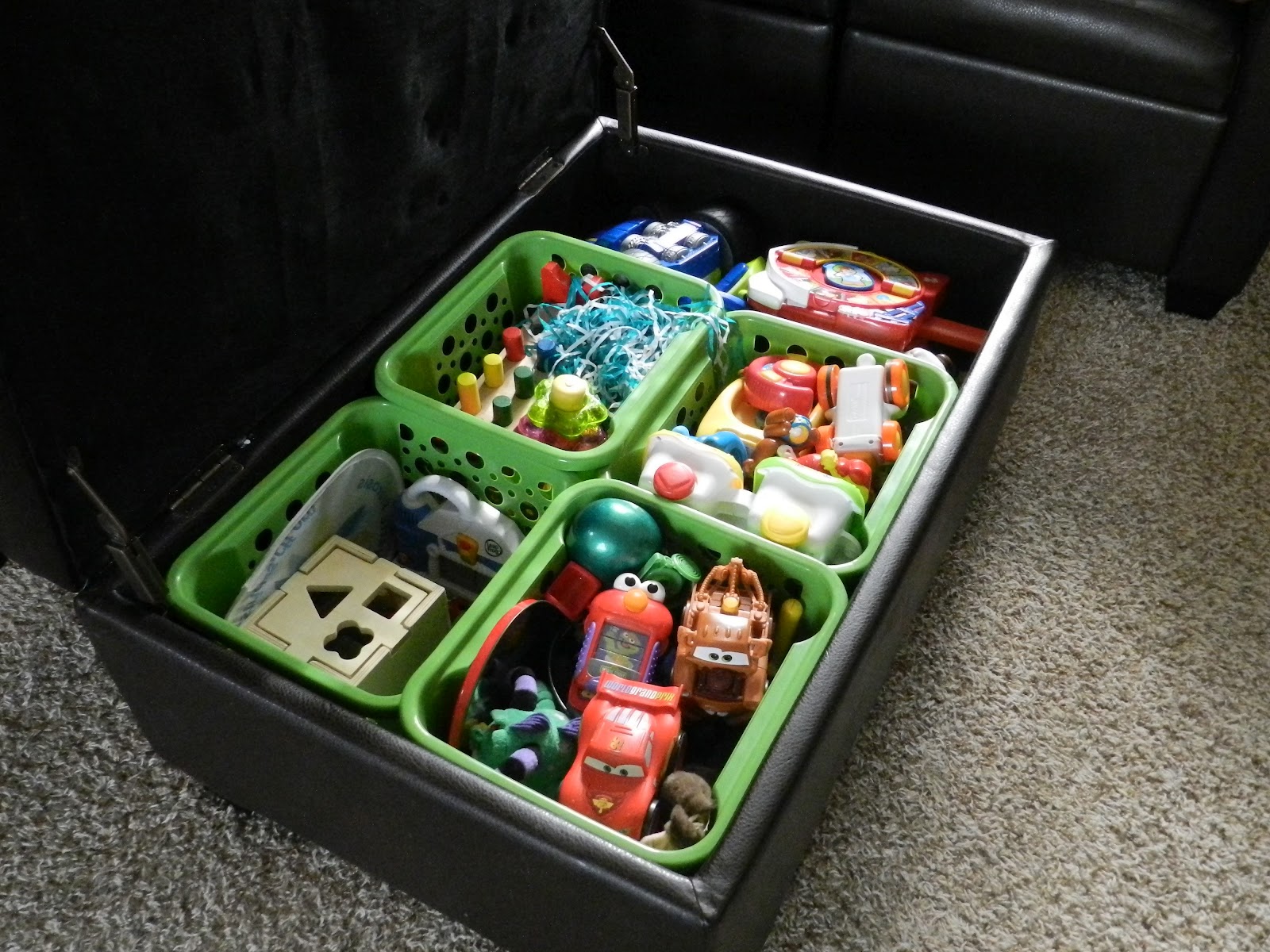 Use a wire pan rack to store board games and puzzles neatly on your shelves.
Looking for more ways to get kids organized? Try these!
18 Ways to Store Clothes (Not In a Pile)
The post 17 Mom Tricks to Get Kids Organized appeared first on DIY House Hacks - One Crazy House.