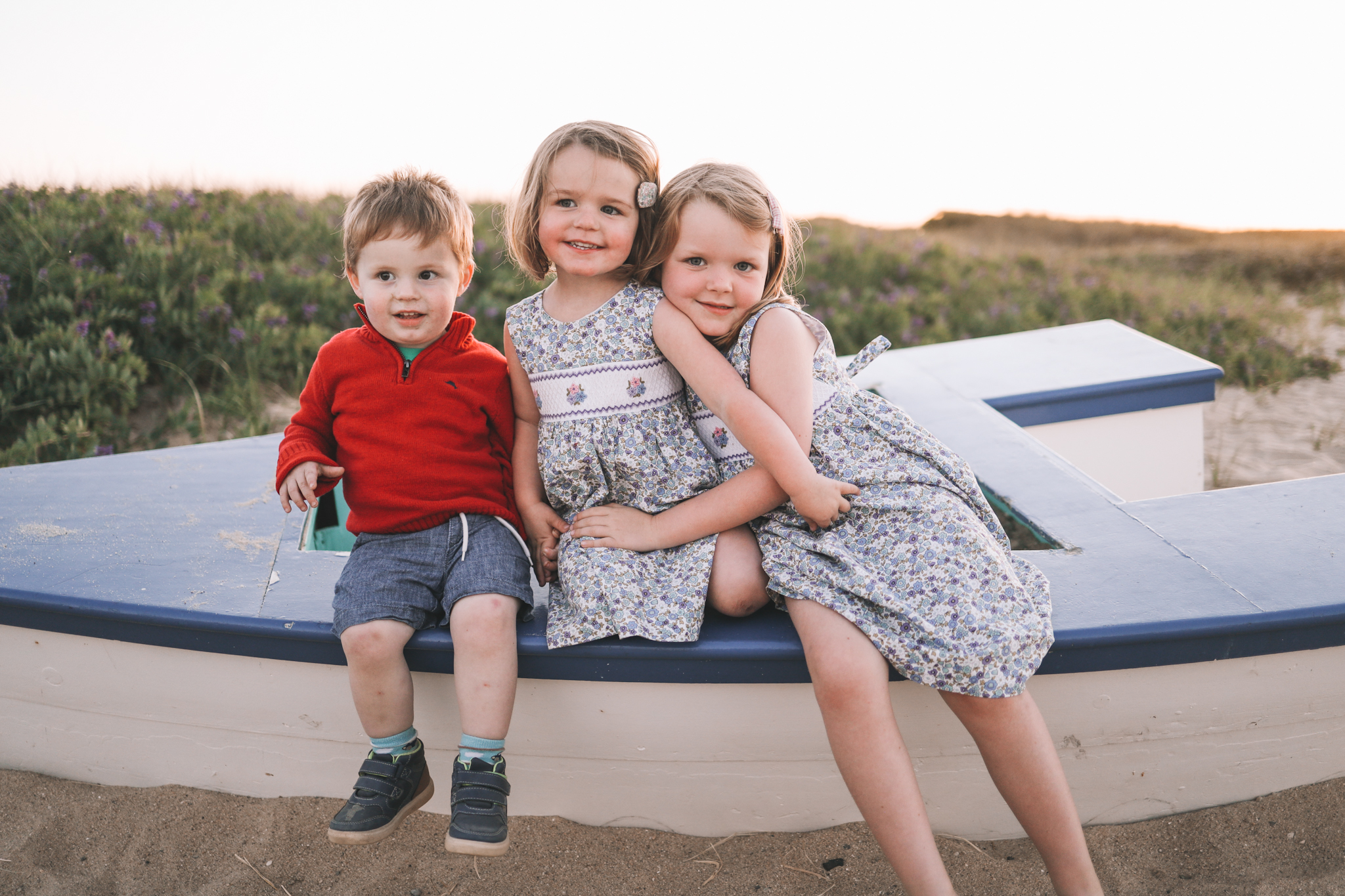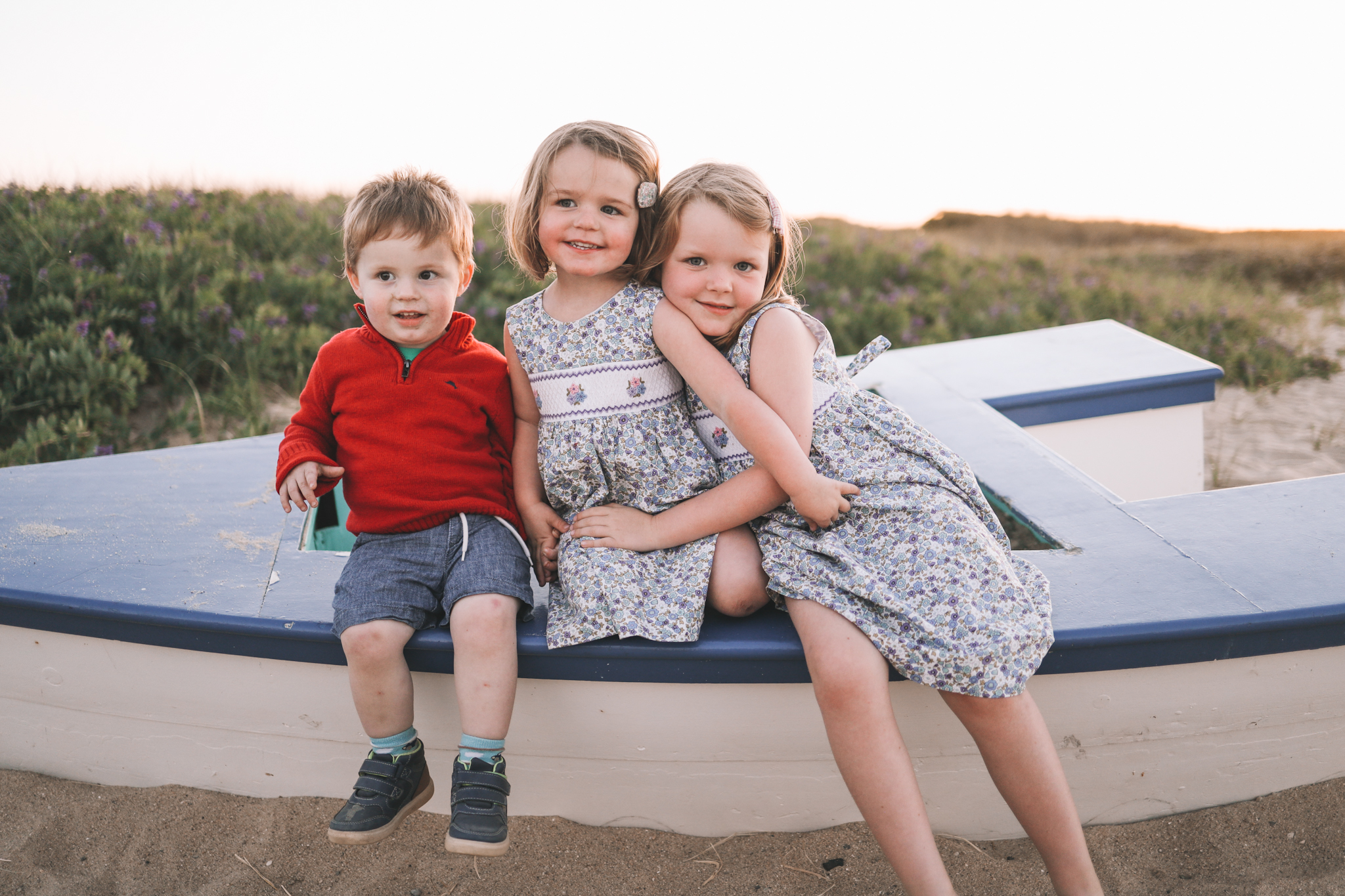 Girls' dresses are from this shop
Here are the first 10+ things that come to mind this morning:
I got a last-minute balayage treatment before the wedding and damaged my hair like crazy AGAIN. Ugh, guys. I know that I just need to go to town with the Olaplex and Rescue Shots. (Here are all my go-to hair repair products, btw.) But I'm sad. I worked so hard to get my hair healthy over the last few years and I feel defeated. Here's hoping I can revive it this month… or else chop chop.
I am thoroughly enjoying my "zero inbox," and now working on digitally decluttering my life. Again, major thanks to my friend Carly for walking me through this! I feel like I've excelled at decluttering my physical life, but have utterly failed at decluttering my Digital one. It's overwhelming! But I'm trying to remember that I felt very overwhelmed when I first started decluttering our home. It's all about baby steps. Last week I focused on unsubscribing from as many newsletters and promotional emails as humanly possible every day, and actually responding to the important messages. What a novel idea, haha. This week, the plan is to start working through all the messages I received in June so far that were archived when I decided to start over. Baby steps, baby steps, baby steps. :)
The famous cashmere poncho wrap thingy—PERFECT for throwing over dresses or even button-downs—is on sale! One-size-fits-all. I could not live without mine; it saved me during the chilly Nantucket wedding events. Highly recommend. Makes for a wonderful gift, too.
I added some great, wildly affordable dresses to my Amazon Storefront! Many thanks to my sister-in-law, who should definitely be working for Amazon, for all the awesome finds. She has a gift.
Are you watching "The Way Down" documentary series on HBO Max? It's fascinating and tragic and mind-blowing. It was recommended by my Chicago mom friends and Mitch and I have been glued to it every night! It's about The Remnant Fellowship (cult) leader Gwen Shamblin Lara and her mysterious demise.
Weezie came out with the cutest beach towels AND little girls' Terry cover-ups. I think they're going to be a must for Ocean City next month! It comes in a women's version, too.
On a related note, I can't wait for Ocean City. We've had a tremendously busy June, and I love that come July, we'll be living a much slower life with my parents on the Shore for a few weeks. Mitch and I were originally going to drive up the New England coast to see friends, but I think we're going to scale that back considerably and take it easy. I foresee lots of slow days on the beach, and solid eight-hour stretches of sleep. ;)
Emma had her dance recital yesterday! I'm writing this in advance, but I'm guessing it was the sweetest. I ended up getting faux roses for a bouquet and it was the best decision ever. (She's five so she undoubtedly did not care one bit.) Hope to share photos soon! (She danced to "This Will Be (An Everlasting Love)," btw! BRB CRYING.)
My brother- and sister-in-law closed on their new home in Nashville! Congratulations, guys! John is incredible and got a fabulous new job, and he and his family are moving "back home." Okay, maybe not back home exactly, haha, but so much closer. The whole Larkin Family is unbelievably happy. A six-hour drive is nothing! Here's to all the good times ahead of us.
Lucy has pre-school graduation coming up, and she's beside herself about being in Emma's building next year. Poor thing has been tugged in so many different directions over the last few years, but she's handled it like a champ, and is genuinely excited about being a "big girl in the big building." It's going to be adorable watching them walk in together every day, too!
I'm making some blog updates and I'm really excited about it. I'll be honest and say that I'm not great in this department, and I'm moving very slowly. But one update I made was fixing and updating my sidebar! We need a little refresh here, though all in good time. ;)
One Home Project Every Day:

We returned and replaced our broken vacuum. This is the best vacuum I've ever owned because of the snap in/snap out battery. Granted, yes, it broke, haha. (Followed ALL directions to repair it but nada. So sad.) But Nordstrom—best retailer ever—happily took it back, and then we found a replacement on sale at Best Buy since it was out of stock at Nordstrom. Hallelujah!
Mitch fixed a broken toilet flapper. We tried so many times but it kept breaking and breaking. He FINALLY found a solution! This is a boring one but I'm oh-so-happy.
I donated two unloved doll clip-on chairs. A really cute idea but we never used them and they were taking up a whole drawer in our kitchen. Bye-bye!
I threw out broken play food from the toy kitchen.
I said goodbye to my leopard shoes. It was time. APPARENTLY LEOPARD IS OUT?! But I'll always love my Jenni Kayne leopard skirt… so hah. (In the meantime, I recommend these pumps if you're looking to tone down your leopard collection, too.)
I gave Mitch another drawer in the dresser. He now has 75 percent of it, and I'm pretty proud of that. (I always used to have a denim addiction, and I've really got that under control! Now I have 12. Still a ton, haha, but way better!)
I tidied my office. Woo-ee. It needed it. I love working in a calming, uncluttered space.